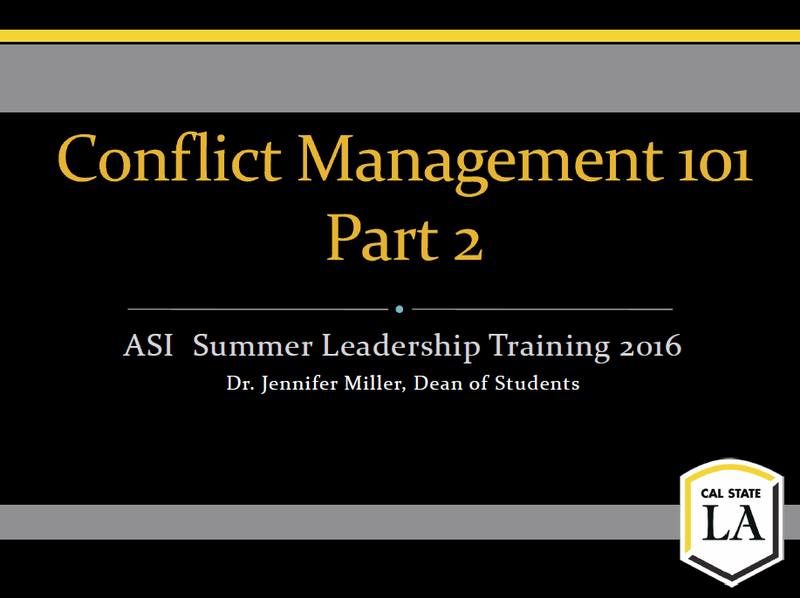 During the Summer Leadership Training, Dr. Jen Miller, Dean of Students, spoke to A.S.I. about conflict management and assessment of their own conflict managing styles. Included below is the PowerPoint and other supplemental documents.
Conflict Management is the process of limiting the negative aspects of conflict while increasing the positive aspects of conflict. The aim of conflict management is to enhance learning and group outcomes, including effectiveness or performance in organizational setting.
Style Matters: The Kraybill Conflict Style Inventory is a culturally flexible, pyschometrically-validated conflict style inventory that shows users their preferred style of conflict management and gives detailed suggestions for optimizing their personal conflict style.
Last modified on August 5, 2016