PRESIDENT
Aaron Castaneda
Hello everyone, my name is Aaron Castaneda, 4th year student here at Cal State LA studying Business Administration, Option in Finance and minoring in Marketing, seeking to become your next ASI President. I've had the honor of serving the last 3 years as the ASI Vice President for Finance, creating the student fee budget to provide funding to ongoing programs and services like free blue books and scantrons as well as providing significant funding to many student organizations for events, and now I feel it's time to find new opportunities to serve all 28,000+ students of Cal State LA. As ASI President, it'll be my responsibility to represent all students when meeting with University Administrators and external stakeholders like the CSU Board of Trustees and state legislators. Over the last 3 years, I have been consistently lobbying at Sacramento to discuss a variety of issues that are impacting our students to the state legislature like addressing food and housing insecurities, financial aid reform, and fighting against tuition increases, and I plan on continuing going to the State capital to face these issues next year. Apart from going to the State capital every year, last year I also had the opportunity to visit Washington DC to discuss other issues impacting Cal State LA students nationwide. We met with many people from Congress to discuss the protections of DACA students as well as advocating for a new Higher Education Reauthorization Act, which tackles a number of issues like college affordability and costs, student loan assistance programs, access, and accreditation. Back on campus, I will continue to fight for student rights and advocate for equity among all students. I promise to continue listening to student concerns and bringing it to the attention of our University Administrators, especially since we have to keep our administrators accountable for the actions they take. We will make sure that Cal State LA is a welcoming place for everyone. Thank you and I look forward to serving for you.
Prince Sesay
My fellow students, my name is Prince Alansan Sesay and I am running for President of the Associated Student Inc. at the California State University, Los Angeles (ASI). My passion for helping others has led me to pursue a degree in social work. I approach issues with an unbiased perspective, in a peaceful manner. I am an open-minded person driven by the principles of respect, integrity and equity. I have advocated for the rights of my peers in speaking with the director of the office of students with disabilities to find a solution to certain issues which were, thankfully, resolved.
During my presidency:
a) I will advocate for students to receive a limited amount of non-transferable free printing every semester. Printing of assignments and class notes are some of the areas of expenditure for students that facilitate their learning.
b) Students often feel a disconnect from their institution and its governors but I will help to create a connection between students and the university, by instituting an open-door policy so their voices can be heard.
c) I will create a conducive environment that will motivate students to get involved in our political process. In this sense, I intend to facilitate the process of students' involvement in school representation at the administration level.
d) I will advocate with the administration to identify and provide much needed help for our schoolmates who do not have a place to call home, by facilitating access to resources.
e) I will create a communication channel where students and organizations can express their concerns and receive feedback in a timely manner.

Moving Heaven and Earth is definitely out of my reach, but I can assure you that I will use the last atom of my influence in negotiating policy changes. I promise diligence and integrity in working with the administration to advocate students' priorities in the most persuasive, dignified and pointed language as possible. A vote for me will be a vote for structured changes that are beneficial to Cal State LA students from all walks of life and that are from a diverse background.
---
VICE PRESIDENT FOR FINANCE
Christopher Koo
As a freshman, I came in with the intention of checking in and out and getting my degree, and college was just another step in my education and a line of my resume. It was only though the help of some dedicated colleagues and inspirational professors that I got involved with my campus community. After serving in ASI for almost a year and a half, I have been privileged to sit at important tables with our administrators and act as a student advocate. These experiences have shaped me into a much more involved and informed in our campus community. Our school has such a driven and wonderful student populace that I've grown to love, and I want to help other students make the same jump that I have and empower them to become student advocates in their own right. To do so, I want to utilize the talents and knowledge that I've gained to give back as Vice President of Finance for ASI.
As Vice President of Finance, I would be charged with the responsible use of your student fees. My main focus is to look to reform our policies on club funding to make them easier to understand and access as well as a student-centric approach to allocating funds and make sure that every dollar we receive is an investment in the students. I am ready to hit the ground running and work hard for your success. A vote for me is a vote for student empowerment.
---
VICE PRESIDENT OF ACADEMIC GOVERNANCE
Jacquelyn Acosta
My name is Jacquelyn Acosta and I am a third year here at Cal State LA. I have been involved in ASI the last two year and my passion have revolved around policies and ensuring the students of Cal State LA get an equitable education. My background is hands on with academic policy, empowering students to take initiative and part take in university governing spaces along with working to make policies and conversations of these governing bodies to be more transparency to the student body.
---
VICE PRESIDENT FOR EXTERNAL AFFAIRS AND ADVANCEMENT
Joceline Rivera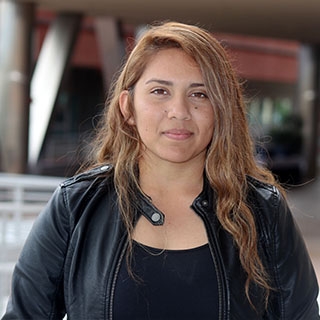 There are students, parents, teachers, within the community who are concerned about the legislative issues that affect the community at large. If elected as Vice President of External Affairs and Advancement, I will do research regarding legislative actions that are taking place, that you as students and community members should be aware of. If given the opportunity to be the Vice President of External Affairs and Advancement, I will be able to use the knowledge gained when I was an intern at the Loyola Immigrant Justice Clinic as to be up to date with the legislative issues affecting at least an individual in more than likely a negative way. My knowledge will guide and show me the ways in which I can make Cal State LA a more interactive and safer community. This is the opportunity to either change or accept actions that affect not only you as a student but we as individuals.
---
SECRETARY/TREASURER
I believe I would make for an at least good candidate for this position, Secretary/Treasurer, because of my previous experiences. I say this because I am currently the Secretary/Treasurer, and would like to run for this position again to keep up some continuity on progress I have made in ASI, as well as incorporate some other ideas I had in mind, but didn't get to put up because of time restraints.
Harshita Vallamsetty
I am Harshita vallamsetty and I want to be the Secretary/ treasurer. My major is business administration in finance. I love handling finances and organizing events. I have experience in being a treasurer as well. In my high school, I was the senior class treasurer and I handled all the finances of the senior class. The events that I have handled the finances of were prom, homecoming, senior events, fund raisers, etc. My time management skills are good as well and I give my 100% in everything I do. Further, I will make sure that I give my best, be responsible and well organized. I think I am a good candidate for this position and I hope I will get this amazing opportunity.
Kevin Diego-Perez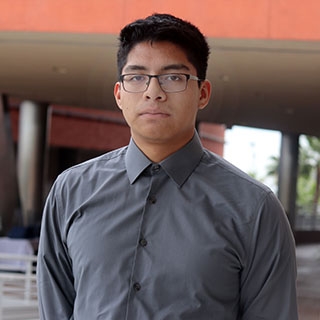 I wish to organize and handle all financial spending of ASI.
---
CIVIC ENGAGEMENT OFFICER
Pandian Rajaram
Hi, I'm Pandian Rajaram, aka Panda and I want to be your next Civic Engagement Officer. I am a first-generation college student and I'm pursuing a Masters in Computer Science. My greatest strength is perseverance. My focus is on the following:
Getting funding and spending on what we need such as

a. Food Insecurity: Although we have CalFresh and Food Pantry, Around 4 in 10 students are not getting proper food every day. This will be a top priority.

b. Homeless: 1 in 10 CSU students are homeless. This is an issue of great importance.

Bringing awareness and encouraging students to utilize the free University Resources ranging from Microsoft Office, Food Pantry, Tutorial, and Writing center, to courses focused on soft skills.

Health care, especially to prepare students to handle mental stress, anxiety, sleep deprivation, and other mental health issues.

Making sure students are aware of their rights on campus through better engagement in university events.
I believe that focusing on all of the above issues will improve student life. I will stand for you and perform this office to the best of my ability and bring forth and give voice to your issues, so that they may receive adequate attention from the policymakers. Consider me as your bridge to communicating with the university governing body and please grant me your vote for Civic Engagement Officer.
---
COLLEGE OF BUSINESS AND ECONOMICS REPRESENTATIVE
Jorge Salazar
Hello Golden Eagles, I am Jorge Salazar, I am currently serving as a Student Lobby Officer for ASI Lobby Corp. I am running to serve as your College of Business and Economics Representative. As your college representative I would like to make sure that all students in our college are well represented and are aware of the resources that are available to students. I also want to assure that all students are aware of the events put on by the college and ASI to help them succeed in college. I also hope that through serving as your representative I could help instill a pride of being a Golden Eagle and a Business and Economics Student! However, I cannot do this alone, I'm going to need all of your support! I ask that all students of the College of Business and Economics consider electing me, Jorge Salazar as your College Representative.
---
COLLEGE REPS - HSS
Nadine Gostantian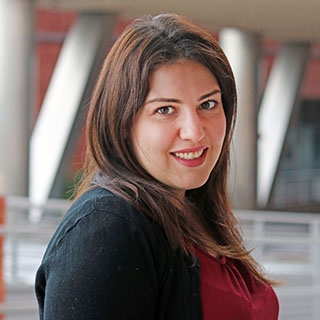 Cal State LA has been my home for the past 2 years and I promise to make the best of my efforts to ensure the university meets the requirements and needs of everyone here.
---
COLLEGE REPRESENTATIVE - NSS
Sathya Raminani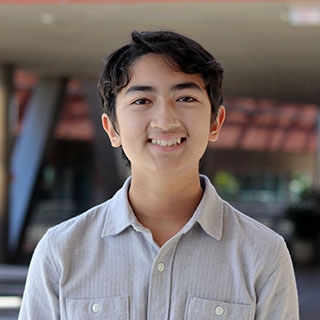 Although I'm new to campus politics, I'm really excited to get to learn about student government and actively participate in order to make this campus a better place. As a student representative for the College of Natural and Social Sciences, I want to help make sure that the interests of NSS students are represented, whether it means organizing new seminars with alumni and experts in the field to working with the club to make sure every student has access to tutoring, I will make sure to always keep you in mind. I also want to be accessible to you by making my contact information easily accessible, so you can talk to me personally about your concerns or opinions.
---
ACADEMIC SENATORS UNDERGRADUATE
Merridith Chou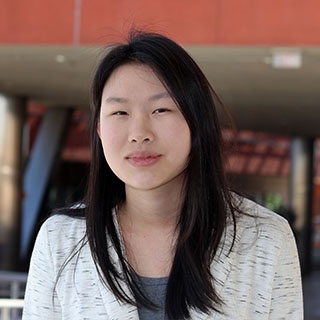 Hello everyone, my name is Merridith Chou and I'm a sophomore biochemistry major. I'm running for ASI Undergraduate Academic Senator because my goal is to empower students' voices, especially in the policy-making process. Working as a volunteer supporting international students, I was able to hear from people with diverse backgrounds and life experiences. This experience inspired me, because it taught me the importance of a united community, where everyone has a voice. As your Undergraduate Academic Senator, I will listen to your opinions and create policies that reflect your concerns. I also hope to promote student involvement by working with student clubs and organizations to make them more accessible to students. Vote for me to make your voice heard!​
Jacob Amaya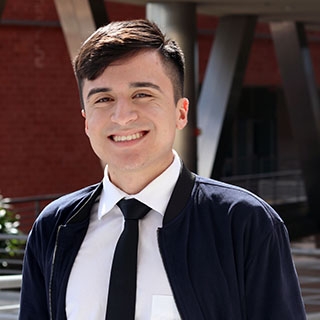 As an undergraduate senator, I will dedicate myself to preparing policy and make recommendations to committee's and university administration. I also commit myself to being able to represent our campus community in campus wide issues that affect the majority of whole student population. I will devote myself to being able to represent the greater student body voice when it comes to speaking to committee's that make large decisions that affect our student body.
Kyle Taing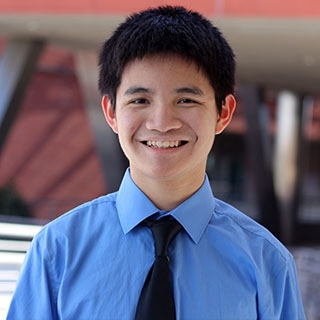 My name is Kyle Taing, and I am currently an undergraduate biochemistry major. As an academic senator, my goals would be to focus on advancing our students' mental health, increasing student engagement at Cal State LA, and enhancing the university's diversity and welcoming culture. I know that I will able to help create an environment where students can excel not only in their academics but also in their own personal well-being, to help implement incentives to increase student involvement with the athletics and the 120+ organizations on campus, and to help construct an environment that continues to support the our diverse university community-including the incoming freshmen, the Dreamers, and the students of our LGBTQ community. Of course, I will work hard to make sure that your voices are heard, and I am always open to any suggestions you might have. I look forward to representing you in the fall.
Pratyush Muthukumar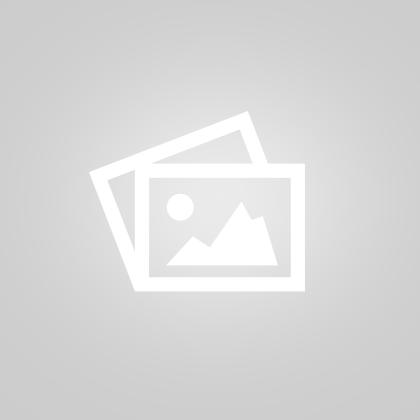 I am deeply rooted in both the culture of Cal State LA and Los Angeles. I have a 4.0 GPA and I have a strong interest in legislation, as I would like my career goals to revolve around shaping the framework in which we can live in the US, either through legislation or through the judicial system. Being an undergraduate academic senator at such an early part of my educational career would allow me to gain valuable experience in the drafting and ratifying of laws in the local level. I have a great deal of experience with public speaking and formal writing, as I am in the process of drafting a constitution for a mock trial club that will be submitted for club status in the future. I would greatly appreciate such an opportunity, and with my schedule, I can prove to be a valuable and influential undergraduate academic senator.
---
GRADUATE ACADEMIC SENATOR
Cristian Flores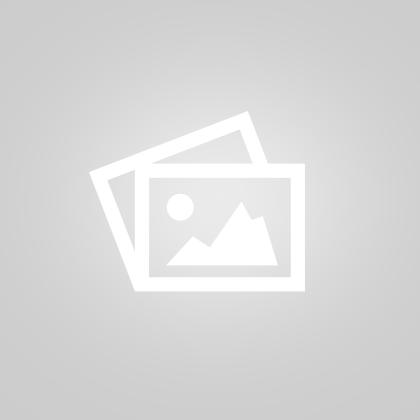 I am a first-year graduate student in the LAS department here at Cal State LA. I earned my BA degree from CSU Bakersfield in the spring of 2018. I believe that I would be the ideal candidate for this position because I am passionate about my mission to create changes in higher education for all students and I hope that this is where I can start making those positive changes. I hope that if elected, I can use this platform to speak on behalf of those who feel as though they are not heard, especially among the graduate student community.