Welcome to the 2018 General Election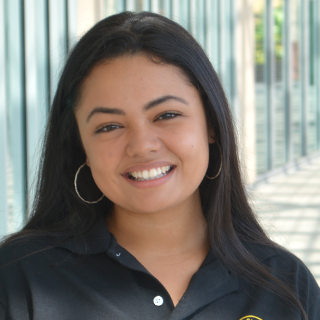 Thank you for visiting the 2018 General Election site. I'm Adriana, your Election and Orientation Commissioner. I'm here to ensure a fun and joyous time as you run for a student government position. Please review the information below for the most up-to-date candidate information. As you think about candidacy, voting, etc. please do not hesitate to contact me or one of our Election Committee Members.
Best of Luck,
Adriana Navarrete
ASI Election & Orientation Commissioner 2017-2018
What is the ASI General Election?
Associated Students, Inc. (A.S.I.) is governed by the A.S.I. Board of Directors. The A.S.I. Board of Directors and professional staff manage the day-to-day operations of the corporation providing Cal State L.A. students, faculty, and staff dynamic programs and services. The General Election is a formal process to elect the following academic year Board of Directors, Senators, and Representatives-at-Large.
"So, Now You Want to Run" Candidate Workshops
Join us for a workshop during the fall semester to learn more about open positions, the process of running, mandatory dates/deadlines, and much more. If you are not able to make a session please email me to set up a private appointment .
Monday, November 13, 2017 U-SU El Monte Room, 2:30pm
Wednesday, November 15, 2017. U-SU El Monte Room, 2:30pm
Available Positions
President
Vice President for Administration
Vice President for Academic Governance
Vice President for External Affairs and Advancement
Vice President for Finance
Secretary/Treasurer
College of Arts & Letters Representative (2 positions)
College of Business & Economics Representative (2 positions)
Rongxiang Xu College of Health & Human Services Representative (2 positions)
College of Natural & Social Sciences Representative (2 positions)
Charter College of Education Representative (2 positions)
College of Engineering, Computer Science, & Technology Representative (2 positions)
Diversity Inclusion Representative
Civic Engagement Officer
Undergraduate Academic Senator (3 positions)
Graduate Academic Senator (2 positions)
Candidate Information- Mandatory Dates & Forms
Tuesday, August 22, 2017
Letter of Intent Avaliable for Download Below
Tuesday, January 2, 2018
Applications Avaliable Online
Thursday, February 8, 2018
Deadline for Application Online Submission
Thursday, March 8, 2018 at 5:45-7:45pm or Friday, March 9, 2018 at 10:15am-12:15pm
Locations TBA
Mandatory Candidate Briefing
Applicants should only attend one briefing***
Monday, March 12, 2018 through Wednesday, April 25, 2018
Candidates Can Campaign
Wednesday, April 4, 2018
1pm at the Main Walkway Farmers Market Triangle
Mandatory Q&A College Rep Candidates
Tuesday, April 10, 2018
12:30pm at the King Hall Walkway
Mandatory Q&A Senator/Reps-at-Large Candidates
Wednesday, April 18, 2018
5pm at the University Student Union, Theatre Rm 105
Mandatory Q&A President/Executive Candidates
Tuesday, April 24, 2018 & Wednesday, April 25, 2018
Voting via G.E.T. or visit an Election Day Party
Thursday, April 26, 2018
4pm at the University Student Union Plaza
Election Results Announcement Party
Friday, May 4, 2018
3pm at the University Student Union, Montebello Room
ASI Winners Roundtable Discussion
Wednesday, June 20, 2018
4:30-6:30pm
ASI 2018 Inauguration
Candidate Forms

Are you ready to apply? Please complete an Official Letter Of Intent & look out for an email confirmation.
Individual Sponsorship Report Form.pdf
Slate Campaign Literature Posting Contract.pdf
Visit this page January 2, 2018 to officially submit your application.