Candidates for President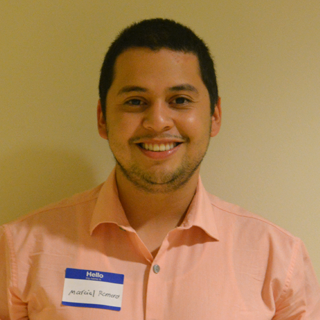 ---
Marcial Romero
I, Marcial Romero, intend to run for President of ASI to better serve my school, my community, and most importantly my peers.
---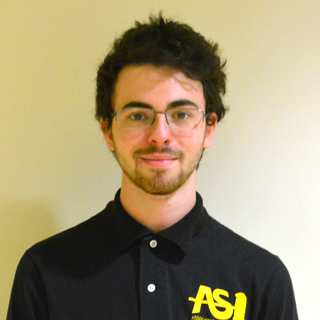 David Zitser
ASI's purpose as an organization is the empowerment of students to actively seek out change for the Cal State LA community. That is done by giving students a seat at the "table" and an opportunity to share their voices on certain topics. ASI's role is filling the committees with students and making sure that there is student representation on those committees. However, it is difficult to do such a task due to either lack of interest in the topics being discussed or lack of time from students to actively participate within those committees. In order to remedy that problem, my team and I plan on establishing a network among ASI, clubs, and the departments. During my time as the Natural & Social Science (NSS) College Representative, my co-representative and I formed the NSS Club Council as way to test out this medium as a possible way for clubs and ASI to work together directly as well as giving clubs an opportunity to collaborate among themselves. The council offered a way for the NSS representatives to identify students who are already actively involved while also have an indirect connection with the NSS students by establishing a chain starting with the NSS students. Those students would talk about issues with club members who would then bring up those problems to their club leaders. Those club leaders can then bring up those problems to their college representatives at the club council meetings and the college representatives can then take it to the dean who can create the necessary change to the college to then remedy that problem. As ASI President, I plan on applying this club council formula to all of the colleges and aid our college representatives in the formation of their own club councils. With that said, I also plan on bringing the academic senate closer to ASI in order to have better student input in academic policies. In conclusion, with the position of President of the Associated Students Inc., I will make sure that the students' seat at the table is filled.
Candidates for Vice President for Administration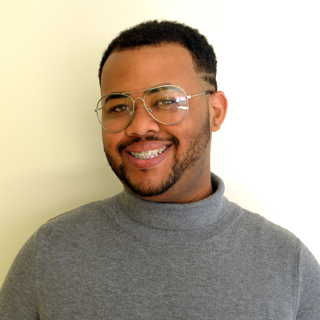 Lavernis Martin
Associated Students Incorporated not only holds a unique position in my heart but also in the hearts of the students. It is integral to understand that we are not only there to represent the students but also advocate in a time that often times feels like things are always going against us. I have undeniably in my four years at CSULA, experienced growth but also witnessed the change of the University itself. I believe that not only as a university but also as a united student body we have become collectively stronger. I pledge to acknowledge our dispositions and continue to unify the student body by not only following the guidelines and procedures listed in the job descriptions, but to further engage the students of our our campus through the voice of ASI. We are a diverse campus and I desire to examine that uniqueness that we as students of CSULA bring to the table and ignite a flame within our students to allow our uniqueness as a university to thrive and become a model for others to follow. I want to challenge students to believe that though we may come from different backgrounds or may often have not always felt a desire to get to where we are now we trail blazers in our uniquesss and it is through our proclivities that we as Golden Eagles soar. Service. Observation. Achievement. Representation. I intend to embrace our uniqueness and leave a legacy that is attested to being "Passionately devoted to allowing students voices to S.O.A.R"
---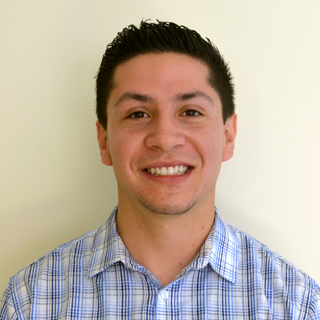 David Garcia
It is an amazing honor to be a student at Cal State LA. This university has the privilege to have excellent students who strive for success and an excellent education. Evidently, CSULA has the potential to transform students into outstanding members of society. During the 2016-2017 school year I have been honored with the privilege and service to represent students as the Representative for the College of Natural & Social Sciences. I know the importance of representing, advocating for, and outreaching CSULA students. It is essential for students to be well-represented and have an effective voice in A.S.I. I am seeking to be elected as the VP of Administration, in order to ensure that student's rights and benefits are being advocated for at the Student Government. I will work with all the A.S.I. members to guarantee that Cal State LA students are being represented effectively. In addition, it is my priority to work effectively and successfully with all A.S.I. Commissioners to provide the most beneficial initiatives for the Cal State LA community. I will work extremely hard to be an effective voice of the students and provide the most beneficial resources and initiatives.
Candidates for Vice President for Finance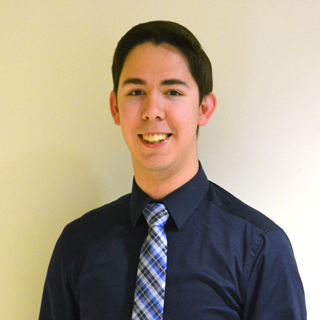 Aaron Castaneda
My name is Aaron Castaneda and I am running for Vice President of Finance. My major is Business Administration with an option in Finance. I was appointed to Vice President of Finance at the beginning of the Spring semester, and now I'm looking to be elected to my first full term. I have prioritized maintaining transparency and helping student organizations thrive. I have learned all the finance policies of ASI and have become well versed in financial legal policies as well. During my short time in ASI, I have come across some issues I would like to change next year. These issues include appropriation of funds and the diversion of priorities. My priority will be to advocate for all students of Cal State LA so that the funds reach as many students as possible. I will continue to work on providing transparency to all student body members. Lastly, I am determined to push ASI to focus on larger budget issues and proper allocation of funds to campus problems in a more efficient manner
Candidates for Vice President for Academic Governance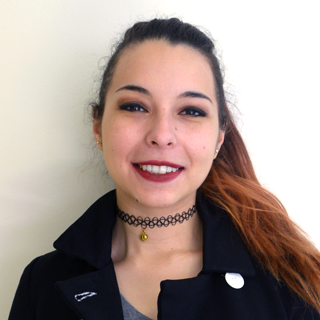 Neyda Umana
Born and raised in Los Angeles, I've been blessed to experience the rich diversity and culture our various communities have to offer. This influenced the values I hold dear both in my personal and professional life, which inspire compassion, understanding, and an admiration for people from all walks of life. This is a golden characteristic that Los Angeles carries, and one that Cal State Los Angeles powerfully reflects. I'm here to say that Cal State Los Angeles is dear to me. I'm here, running for Vice President of Academic Governance to pledge my commitment to this amazing and unique university. Surrounded by hardworking students that left me in awe at their accomplishments since the first semester I attended, it's these students that drive me to provide the pro-active representation they deserve. With my experience in human resources and leadership, I'm positive that I can serve as a productive leader and ensure our students feel supported, empowered, and above all that their voices are heard by their student government. It's my current work within the A.S.I. Lobby Corps where I exemplify my determination and commitment to use all resources available to me to inform students about issues that affect them directly, brainstorming innovative ways to reach out and collaborate with students from all parts of campus. Should I obtain this position, I pledge to work diligently to improve relationships between students, A.S.I., and the university administration, because as my experience living in Los Angeles has taught me, we are stronger united.
---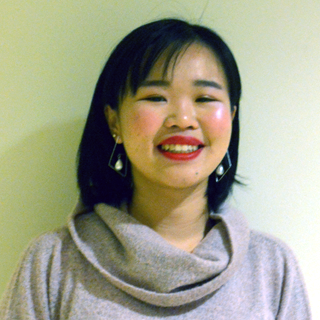 Elise Dang
As Vice President of Academic Governance, I will make sure that there is student representation on all committees that discuss policy and programs that concern students. I will also make sure that all business that's discussed on these committees are properly reported to myself and other student leaders during Shared Governance meetings so that we can all share our opinion about policies and such before they are passed. I will also ask the same from the Academic Senators and make sure that they are attending their meetings so that there will be accountability for policies that are being passed. Putting more effort into ensuring that there are multiple student opinions going into a policy, will make new policy passed more favorable to students. My plan for new policy next year is to improve campus climate. I want the campus to feel more inclusive and to provide as many resources as it can for its students. This is all for the sake of improving our university's four-year graduation rate. I am currently serving as one of three Undergraduate Academic Senators so I am already familiar with the policy being discussed in Academic Senate and its committees. Having experience with creating and discussing academic policy allows me to effectively and efficiently perform the duties of Vice President of Academic Governance. I hope you all will consider me for this position. Thank you.
Candidates for Vice President for External Affairs and Advancement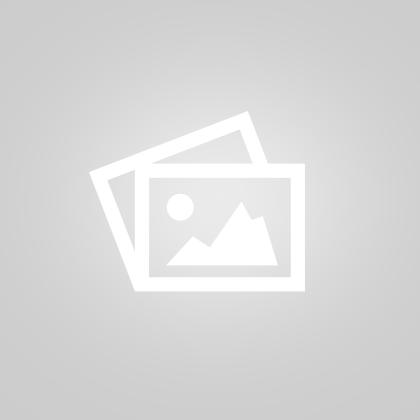 Marcos Montes
I am an extremely proud to consider Cal State LA home. This university has the ability to take students that come from working backgrounds and turn us into successful professionals, as well as positive contributors to our society. Cal State LA students are some of the best students in the country because we have to balance jobs, school work and family responsibilities all while we make sure we get that degree. During the 2016-2017 school year I have been honored with the privilege and service to represent you as VP for External Affairs and Advancement. I am seeking re-election to continue representing the students of Cal State LA at CSSA Board, CSU Board of Trustees, LA City Council, and the state legislature. I will work tirelessly to ensure that student's rights and benefits are being advocated for. I will continue to fight for an affordable, accessible, and quality education for us and for future generations. In an era of resistance, I will make sure that groups who are marginalized and oppressed are empowered to stand up for their values and beliefs. It is important to provide support and aid to vulnerable communities who are currently being attacked. At Cal State LA we should celebrate our diversity, our service, our activism and our inclusion. My promise to Cal State LA students is to continue valuing student activism and advocacy, political participation, civic engagement, and public service. I respectfully ask you to re-elect me as your VP for External Affairs and Advancement.
Candidates for Secretary/Treasurer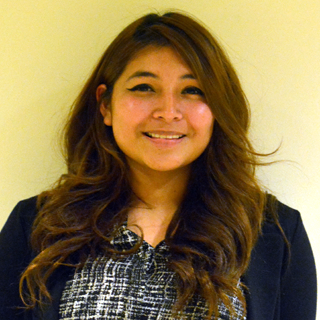 Jazmin Ortiz
The challenge for us today is not valuing communication and not focusing on how to improve the school's organization to provide/continue programs with the school's funds. To being, my name is Jazmin Ortiz and I am a junior running for the position of Treasurer/Secretary. As we face real life presidential problems and hardship keeping our country together I want to remind everyone that CSULA is open for all national and international students. I want to prove that perfectly handling the school's budget and administration, we can continue amazing programs and create new ones that will benefit all majors. With this, I want to have perfect communication not only with each board member, but as whole. I have twelve mandatory task, but one common goal, teamwork all the way for a better student community. I got the skills to pay the bills, vote for Jazmin for Treasure, common it's free!
Candidates for College Representative: College of Arts & Letters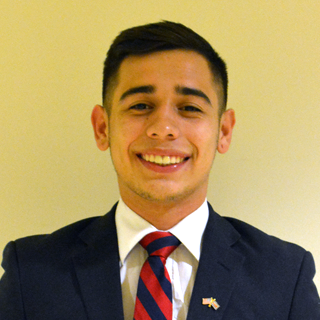 Jesus Mora
Whether I get elected or not, I'd like to mention how excited I am to run for office and hope to learn something new through this experience. I'm currently in my second year and have already held a position on executive board for my fraternity (Phi Sigma Kappa), also I was recently opposed VP of new member education for IFC (Interfraternity Conference). Being a first generation college student has always been an incentive for me to strive for success and never give up on my goals. Growing up as the middle child of a single mother with nine kids taught me independence and self-discipline. By coaching a youth team and starting my own club, I acquired leadership skills and have learned how to set by example. I hope to use my knowledge and experiences to speak as a whole for the student body of the of Arts and Letters college.
Candidates for College Representative: Charter College of Education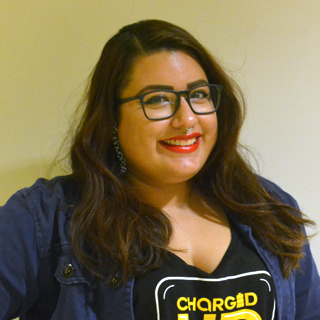 Kenya Pineda
As a student within the Charter College of Education, it is my mission to help provide my fellow students with the best quality experience at California State University Los Angeles that I can. I aspire to do this in the following ways: by advocating for the rights of students, planning and executing relevant and important events, and by working closely with CCOE clubs to help them flourish and grow. In my current and future time as the CCOE representative I do and will collaborate with faculty, administrators, staff, CCOE students, and community members to represent the student body and empower the voices of students to ensure that they continue to have a seat at the table.
Candidates for College Representative: College of Natural & Social Sciences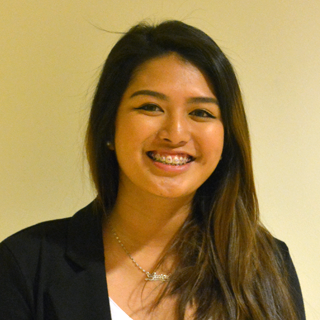 Laica Tolentino
My name is Laica Tolentino, and I am currently a second year Biochemistry major. Steve Backley once said, "There are three types of people in this world. Firstly, there are people who make things happen. Then there are people who watch things happen. Lastly, there are people who ask, what happened? Which do you want to be?" And I am choosing to be one of the people who makes things happen. As the College of Natural and Social Sciences Representative, I will do my best to promote and increase participation and involvement within my college. Not only that, I also want to increase the awareness of other colleges towards the activities of the College of Natural and Social Sciences. I will be the voice and the ears of my fellow students, to listen to them and speak for them as timely as possible.
---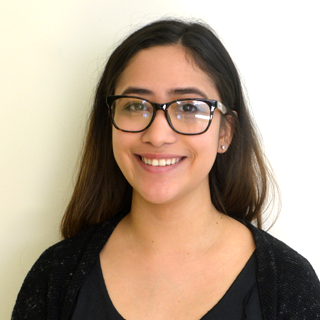 Deborah Ascencion
As the Representative for the College of NSS; I will represent, advocate for, and empower CSULA students. It is my priority to help and assist with the individual needs and concerns of the students. In addition, I will work to provide the best services for the students and guide them towards a successful college career. I will constantly work with the Dean of NSS, NSS faculty, A.S.I. Board, and CSULA administration to represent our students and provide them with the tools and resources they need to have an excellent education. Furthermore, I will assist and provide an effective guidance to all the clubs and organizations under the College of NSS. It's my priority to actively seek out the opinions, needs, and desires of the student body at large. The students in the College of NSS will have a voice and be represented at the Student Government in Cal State LA.
---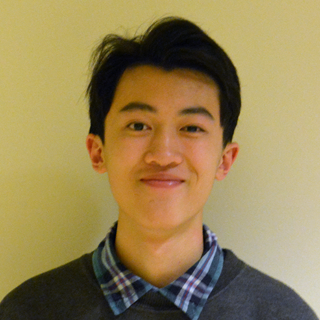 Brandon Liu
I welcome the opportunity to represent as the College of Natural and Social Sciences Representative. In this position, I would try improve ASI's communication with the College of NSS. Additionally, I would be interested in contributing to event coordination, as I have experience with other on-campus student organizations such as the Chemistry and Biochemistry Club. As an NSS student myself, I face many problems that I feel could be alleviated by solution-oriented policies. For example, professors of large classes often have insufficient office hours and this could be alleviated by factoring class size into office hours length. I believe that my interest in representing the College of NSS will allow me to put my best effort into solving problems ultimately for the students.
---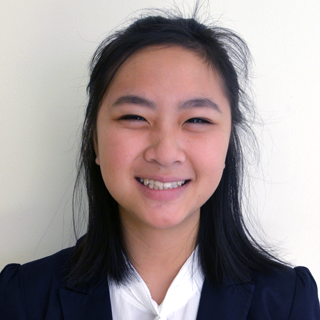 Lily Nguyen
My name is Lily Nguyen and I am running for the position of Natural and Social Sciences College Representative. I am passionate about helping people and want to represent the best interests of the students within my college. If elected, the main issues I want to address are the problems regarding advisement and the absence of social activities for students on campus. If elected, I will do my best to advocate for the students to make sure that their experience at Cal State LA is memorable.
Candidates for Undergraduate Academic Senators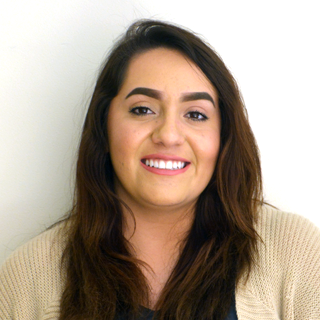 Jacquelyn Acosta
Hello! My name is Jacquelyn Acosta and I'm a first year student here at Cal State La. I am running for the position of Undergraduate Academic Senator because I'd like to have a chance to be involved and associate with my fellow peers at CSULA. I know I can make a positive impact in ASI and CSULA. I would be an asset to student government because I'm hardworking, professional, and leader who will do everything in her power to represent the students of Cal State LA. I want to bridge the gap between the students and their school and ensure that the student's educational expectations are met. I will also take the necessary measures to reach out to the students and make their voices heard. I'd love to have the honor to take part in the Senate and represent the Undergraduate students of Cal State LA.
Candidates for Community Affairs Rep-At-Large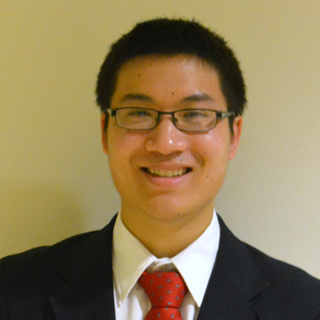 Nathan Lee
CSULA serves diverse groups with differing interests and traits. However, community-building here is challenging, many students unaware how many resources are at their fingertips in greater Los Angeles. There's much work in making our community better, and we deserve the right to open access for free thought, learning, and opinion to flow, and the ability to link and connect outside and campus organizations. We must harness the differences that identify us and empower relationships with agencies outside of campus. Individuals must be able to fully flourish, take advantage of resources, celebrate common interests and have their voices heard. I possess courage to fully enable opportunities in personal and professional matters entailing the community. I firmly believe my enthusiasm and energy best suits providing and presenting more opportunities to improve our community to its greatest potential.
---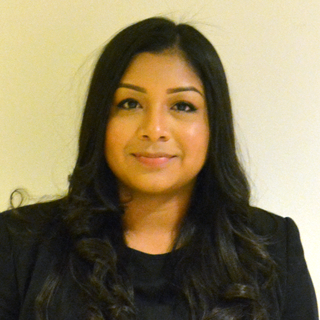 Yessenia Villacorta
It is my honor to apply for the Community Affairs Representative-at-Large position. It is a significant position, since it is the link of communication for the University Council of Clubs and Organizations to increase the campus involvement for the better of the students. My interest in serving as the Community Affairs Representative-at-Large begins from my work on campus to encourage and educate students in voting registration and voting. I represent Campus Vote Project, a nonpartisan non-profit organization that works to reduce barriers to student voting. If elected, I promise to create a solid ground of communication for problems affecting the Los Angeles and California State University of Los Angeles community.
Candidates for Campus Affairs Rep-At-Large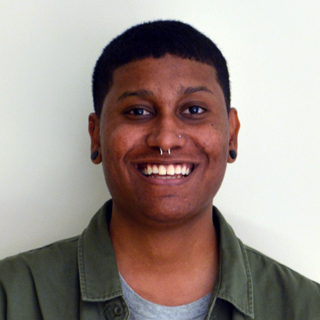 Joshua Salazar
I'm Joshua Salazar and I want to be your next Campus Affairs Rep-at-large. I am currently a senior in the Charter College of Education studying to be an elementary teacher. For the past three years, I have been merely a student. I have gone to class and went home. I did not attend any events on or off campus, I was only focused on myself, my degree, my career. At the time, it seemed like the only thing that mattered. I looked around and saw that I was not alone, much of the student body was doing the exact same thing. I look back now and see nothing behind me. No experiences, no memories, nothing to connect me to the campus, to the community. I want to reach the students here at Cal State LA and let them know to stop and take a moment to take it all in.