Cal State LA A.S.I. is a student run auxiliary corporation that influences and makes important decisions on campus. Whether you like to plan events, create policies, advocate for student rights, or just meet new friends, we have you covered by offering many opportunities to get involved. Find out what you're most passionate about and jump right in!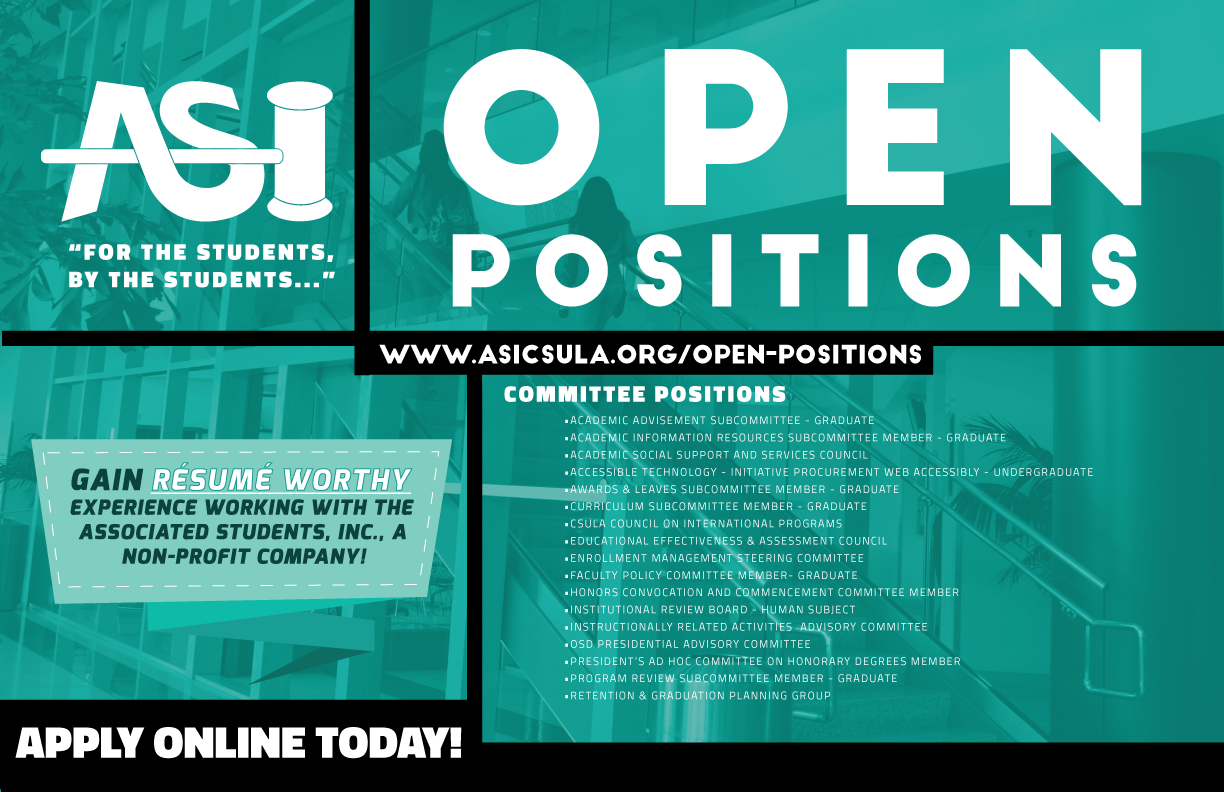 Please view the list of open A.S.I. student leadership positions listed below. If you do not meet the eligibility requirements to apply for a student leadership position, consider becoming an A.S.I. volunteer.
A.S.I. prides itself in being a learning laboratory-an organization that is "For the students, by the students." Therefore, we welcome all students to become a volunteer and take another step in becoming/serving as a student leader on campus.
Accepting Applications: Graduate (Current Year)

Accepting Applications: Undergraduate (Current Year)

If You Are Ready!
Application Deadlines:
Before you apply - If you still need more information regarding available positions & requirements please read this link Appyling for an Open Position.
Elected and Appointed Positions & Requirements:
Graduate Students Needed:
Volunteer Positions & Requirements:
Contact Programs and Marketing Advisor at
Please read the requirements for each position prior to submitting your completed online application. Your application will be sent to the interviewing officer and you should be contacted for an interview within five business days from submission.
If this does not happen please contact the A.S.I. Secretary Treasurer in the Administrative Office at 323-343-4778.