A.S.I. General Election 2017 Information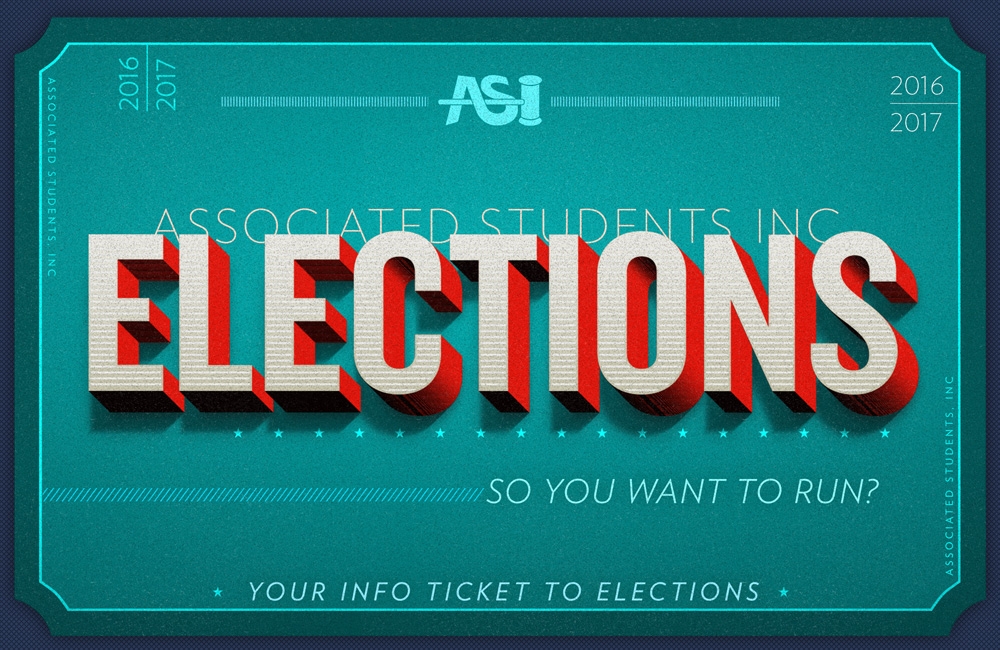 Thinking about running for student government in 2017? We have you covered. Check out steps 1 through 3 below.
Step 1.
Submit your "Letter of Intent to Run" to the A.S.I. office beginning Tuesday, September 6, 2016. Any student that submits will be able to participate in pre-campaigning. Click the letter below and submit to A.S.I. (U-SU Rm 203, c/o Election and Orientation Commissioner). If you have additional questions please contact, Elizabeth, your Election and Orientation Commissioner at 323.343.4778
Step 2.
Are you interested in running for a position? Not sure where to start? Stop by an information session to learn about the election process, available positions, and much more
Wednesday, January 25, 2017 University-Student Union, Alhambra Rm 11:30am
Friday, February 3, 2017 University-Student Union, San Gabriel Rm 10am
Monday, February 6, 2017 University-Student Union, Alhambra Rm 2pm
Step 3.
Click the 2017 General Election Candidate Important Dates and Deadlines tab.