The logos found below are for Student Clubs & Organizations. Please follow the guidelines below for proper marketing approval, if you have any questions feel free to email us here.
Logo use guidelines:
• The ASI Club & Org logo should be place at either the upper or lower right corner of the publication.
• Only use the logo files found below. Do not edit color or content.
• Do not scale down (make smaller) the logo files found below.
• Please ensure that the logo is visible and readable with your chosen background color.
• There should be a 1/4 inch (0.25") space around the entire logo for readability.
---
Logo Placement at the upper and lower right corner with a 1/4 inch space.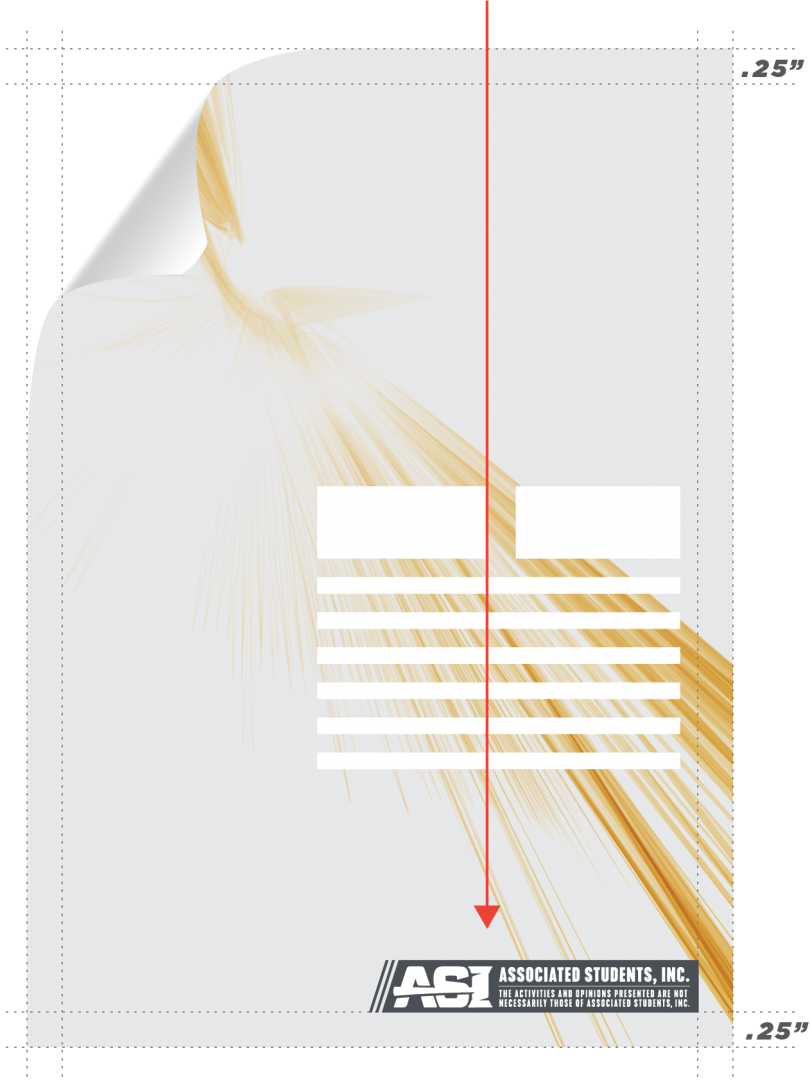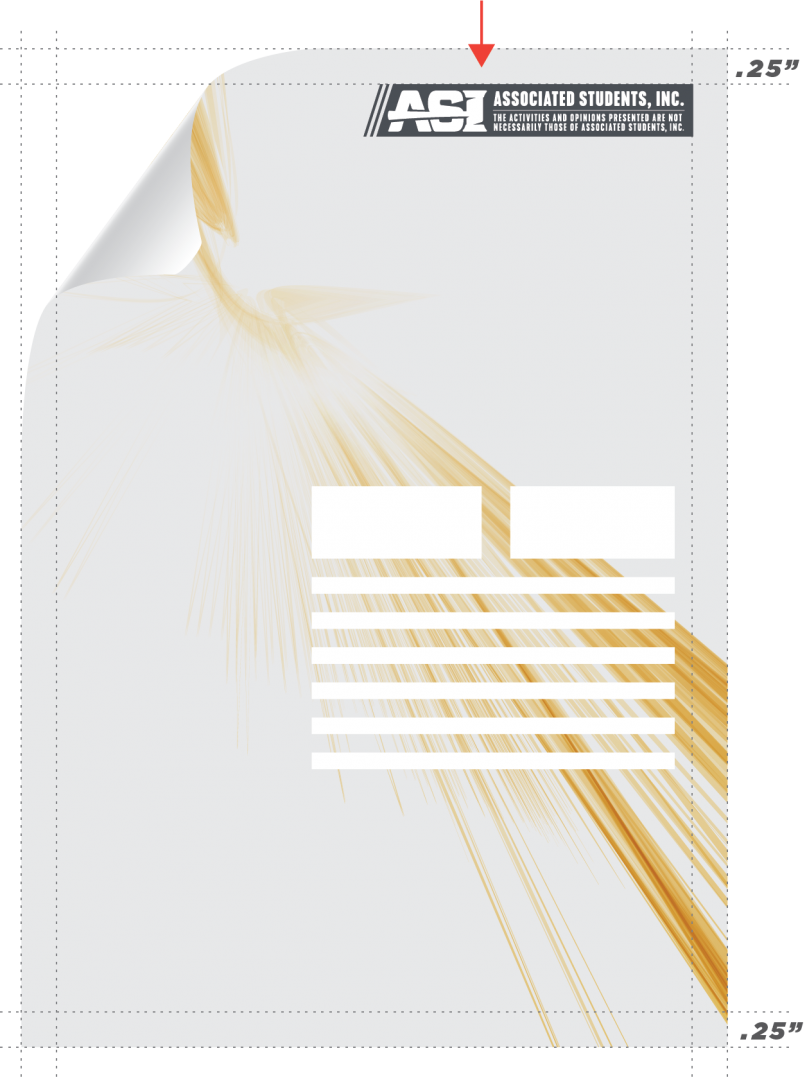 ---
---
---
---