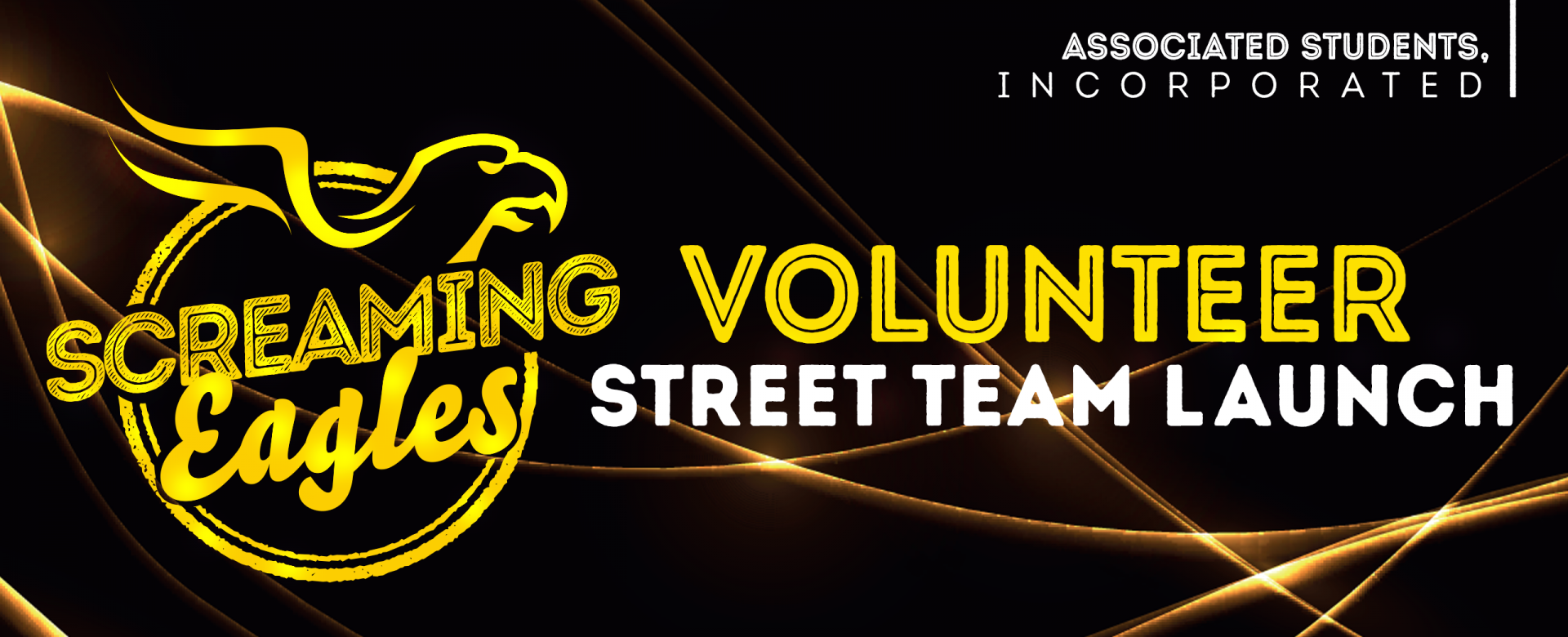 The Screaming Eagles Volunteer Street Team gives Cal State LA students the opportunity to work towards increasing campus involvement and pride, as well as building their resume. The Screaming Eagles promote A.S.I. events, solicit participation in programs, and assist in the planning of campus initiatives. Serving as a Screaming Eagle is a great experience, which is entirely based upon your schedule, however requires a submission of reports on a periodic basis. Being committied to Screaming Eagles is on you, but what you put into the Program is what you'll get out of it.
The Street Team is filled at capacity but join us for our Spring Launch Party January 24th at 12:30pm in the U-SU Los Angeles Room B, to learn more about the program.
---
Consider joining the SCREAMING EAGLES VOLUNTEER STREET TEAM
We're working at full capacity for this semester, please check back agian in Spring 2018 to join Screming Eagles!
Have an event? Need volunteers?

Contact Programs and Marketing Advisor for more information at