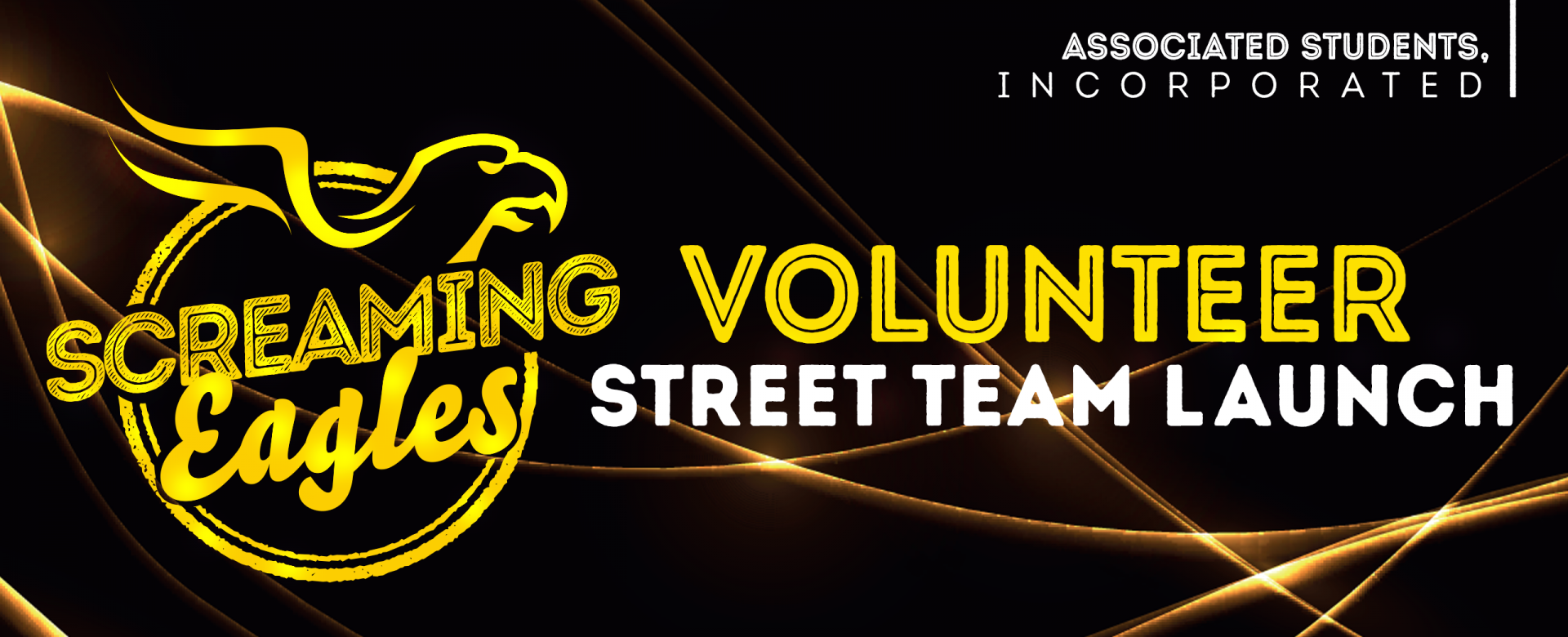 The Screaming Eagles Volunteer Street Team gives Cal State LA students the opportunity to work towards increasing campus pride. The Screaming Eagles promote A.S.I. events, solicit participation in programs, and assist in the planning of campus initiatives. Serving as a Screaming Eagle is a great experience, but participation also requires a commitment to attend meetings regularly and to submit reports on a periodic basis.
---
Screaming Eagles Fall Launch Party
Date: Thursday, September 14, 2017
Time: 12:30pm - 1:30pm
Where: Los Angeles Room, 3rd Floor, University-Student Union
Student volunteers needed! Do you want to network with students and volunteer on campus? Become a Screaming Eagles Student Volunteer! The Launch Party includes free food, refreshments, fun activities, and, most importantly, information about how to get involved!
---
Consider joining the SCREAMING EAGLES VOLUNTEER STREET TEAM


Have an event? Need volunteers?

Contact Programs and Marketing Advisor for more information at