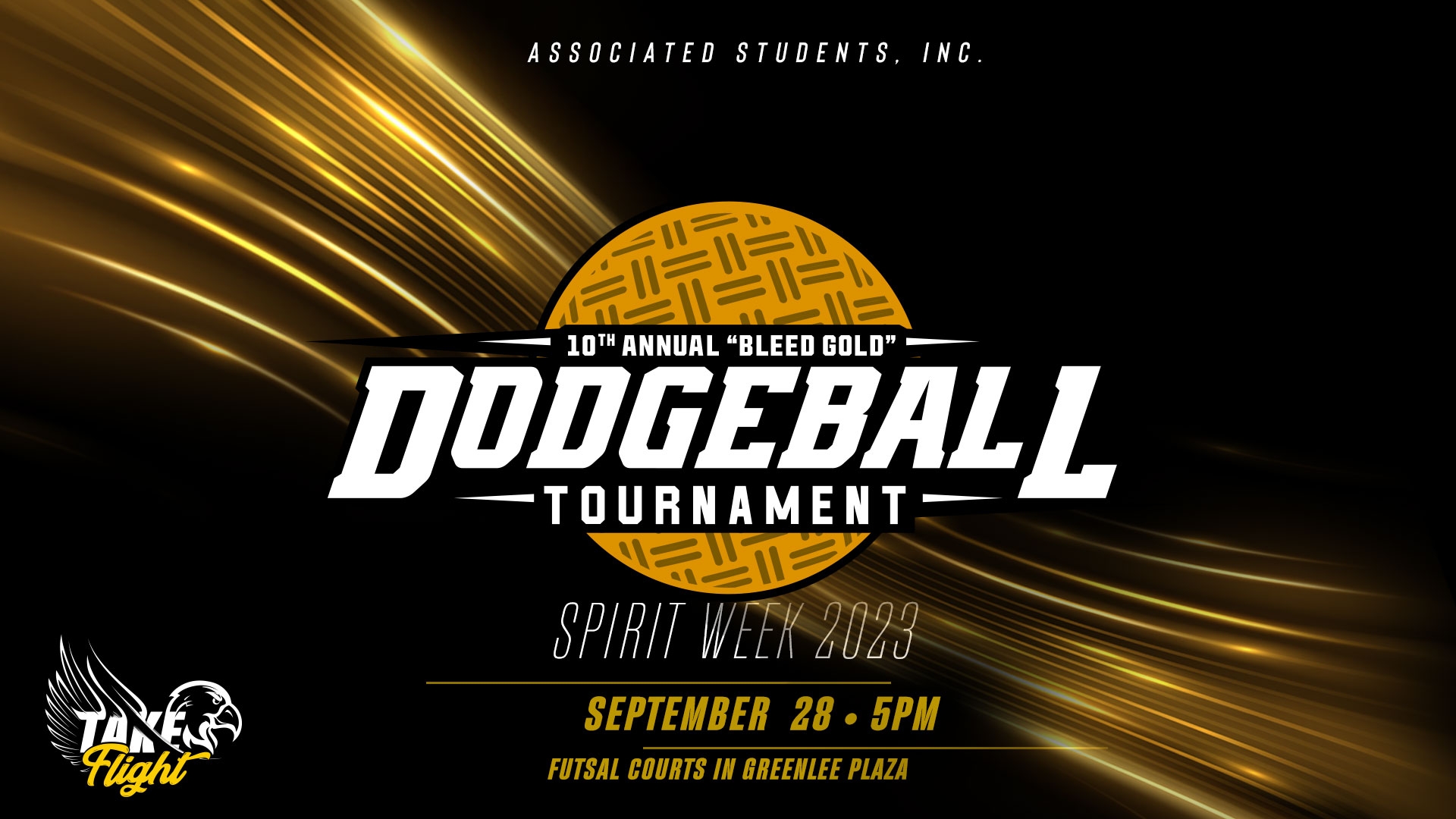 Dodgeball Tournament
Thursday, September 28 • 5pm
Greenlee Plaza - Futsal Courts
If you can dodge a Golden Eagle, then you can dodge a ball. Form a team of 4-12 students and see if you have what it takes to be the best of the best in the annual ASI Dodgeball Tournament! Come to play or cheer on the teams and enjoy music, snacks, and rubber ball bouncing entertainment.
Registration Steps:
1. Download the Team Roster. Fill out Completely the roster with your team name and team players.
2. Step two, click on the Registration Link below and complete the form. Don't forget to upload your team sheet in the registration form.