Date / Time:
Monday, January 26, 2015 -

12:00pm

to

1:30pm
Location:
Pasadena Room, 3rd Floor, University Student Union
Fresh ideas, new approaches, and leadership standards for success - the college representatives of Business & Economics and Natural & Social Sciences present EAGLE TALKS! Join us on day 2 for an empowering talk with Tiana Sanchez.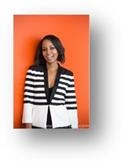 Leadership Recharged for Emerging Leaders - Tiana Sanchez' presentation shatters the old ways of managing and focuses intentionally on new and growing roles and responsibilities of managers and emerging leaders. Modern-day managers now play an important/complex role as leaders. Learn 6 factors that impact this idea and change the perception of the employee of yesterday from an individual contributor to an innovative collaborator.
More information about the featured speakers at www.asicalstatela.org/eagletalks. For more information and to download an application, visit www.asicalstatela.org/scholarship.
Last modified on January 19, 2016