Date / Time:
Monday, April 3, 2017 - 9:00am
to
Wednesday, April 5, 2017 - 5:00pm
Location:
Various Times and Locations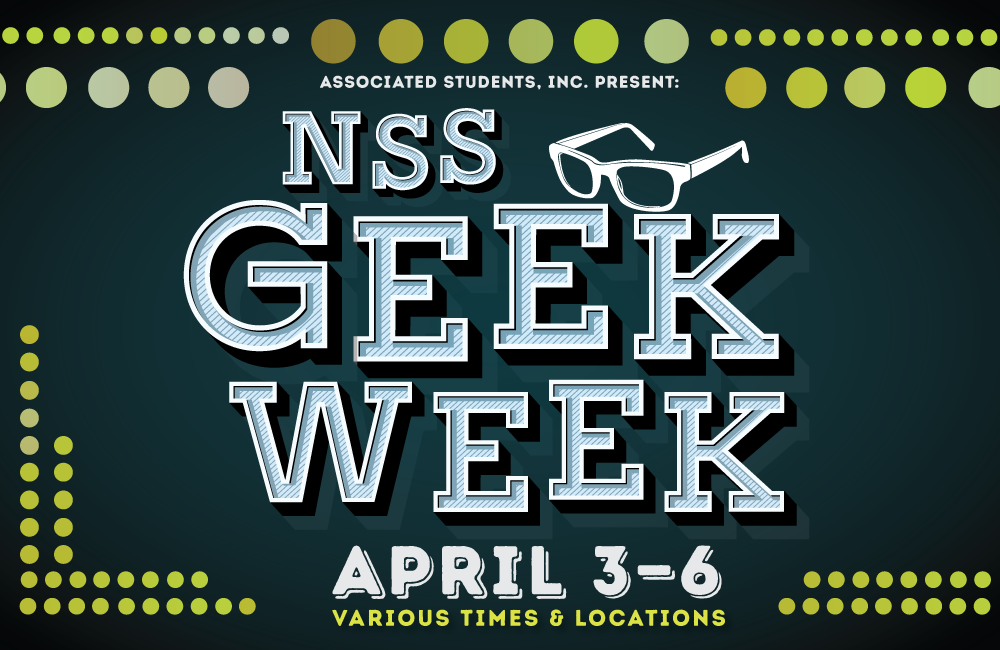 Join us for our inaugural A.S.I. Geek Week! For 3 days, NSS clubs will compete against each other in a variety of environmentally friendly activities to see which club is the most sustainable. The week will culminate with a presentation of each club's eco-efforts along with student-led research from various disciplines.
Last modified on March 10, 2017