Date / Time:
Wednesday, November 1, 2017 - 12:00pm
to
Sunday, December 10, 2017 - 12:00pm
Location:
ASI office • U-SU • Rm 203 2nd floor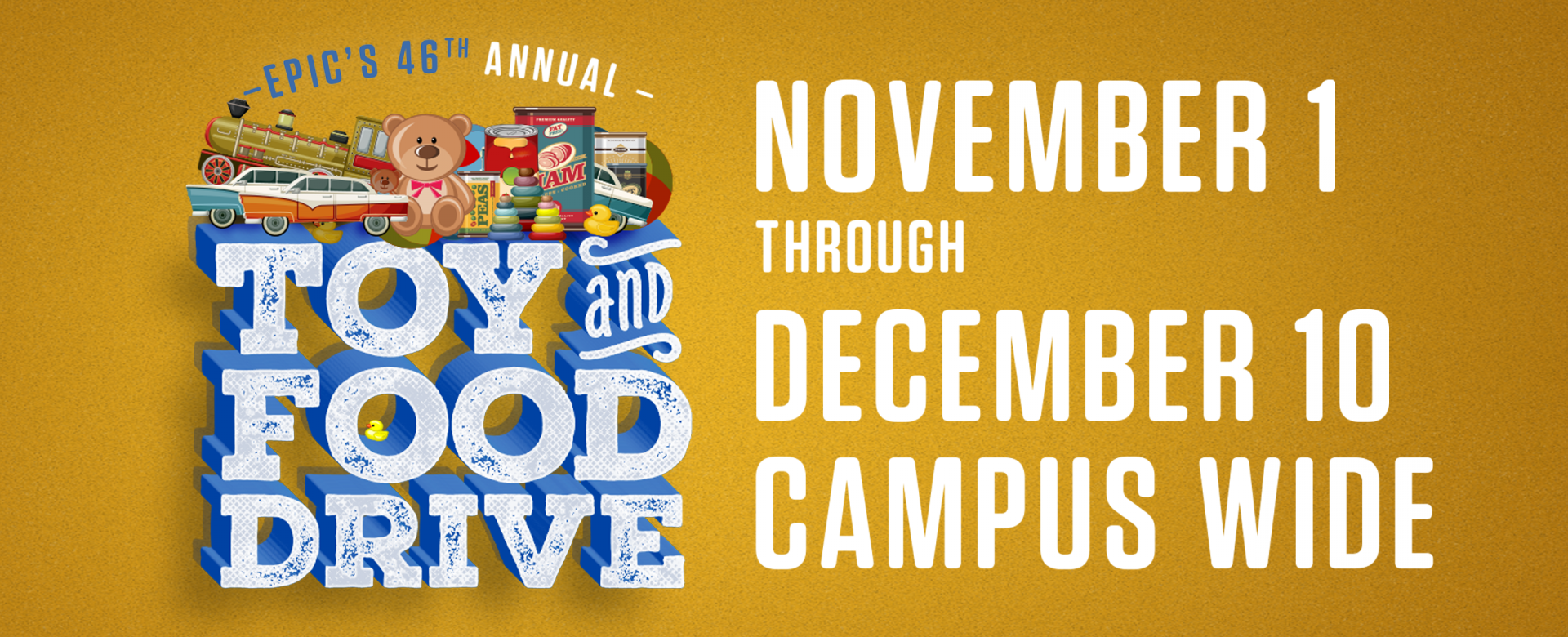 In our University's tradition of community giving, A.S.I. is proud to support the Educational Participation in Communities (EPIC) drive to provide food and toys to low-income families during the holiday season. This initiative gives students, clubs, organizations, and the campus community the opportunity to make a positive contribution in the greater Los Angeles area. Donate your time or gifts generously. For more information, contact EPIC at (323) 343-3380.
The tabling event promotes the EPIC Toy & Food Drive and encourages the campus community participation and engagement in the Drive efforts. The event will: promote partner nonprofit agencies participating in the Drive; recruit volunteers; accept toy and food donations; promote our annual ticket drawing; and engage student clubs and organization participating in the Adopt a Family Campaign.
Last modified on December 28, 2017