Date / Time:
Wednesday, December 9, 2020 -

8:00am

to

11:00pm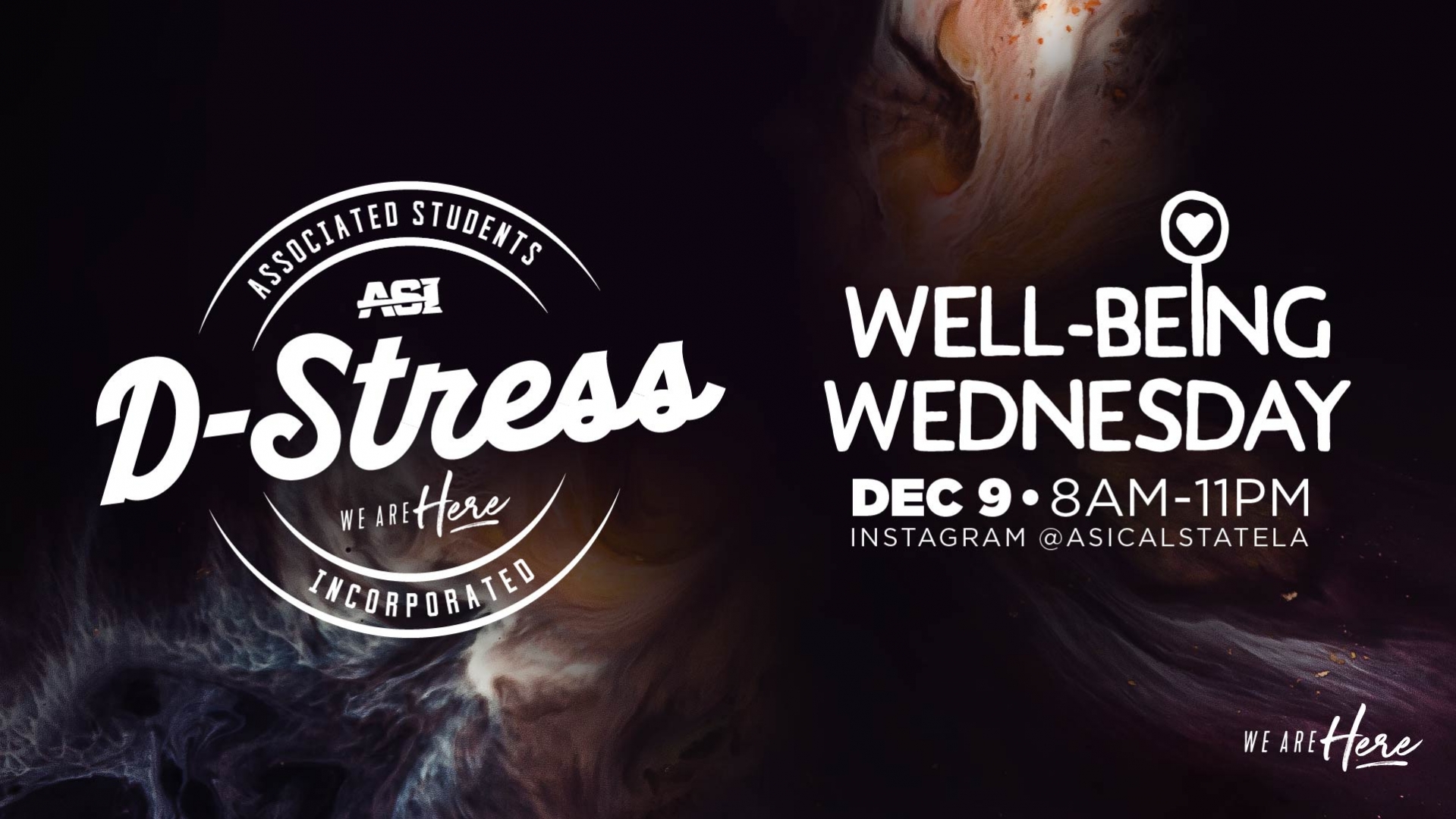 How do you take care of your mental health to prepare for finals? Show us and win a $50 Walmart Gift Card!
Some Suggestions of what you can do:
-Do a face mask
-Drink some hot tea
-Eat healthy foods, meal prep pics
-Do a quick easy workout
-Relax for a bit
-Watch our Zoom talk on Mindfulness
-Try yoga
-Deep-breathing
-Meditation/prayer
-Take a nap
-Try essential oils
Take a pic and tag us in our Instagram page @asicalstatela
use the following hashtags: #asicalstatela and #asidestress
you can also DM your pic as well!!
Last modified on December 7, 2020