Date / Time:
Wednesday, February 10, 2021 - 1:30pm
to
Friday, March 19, 2021 - 5:00pm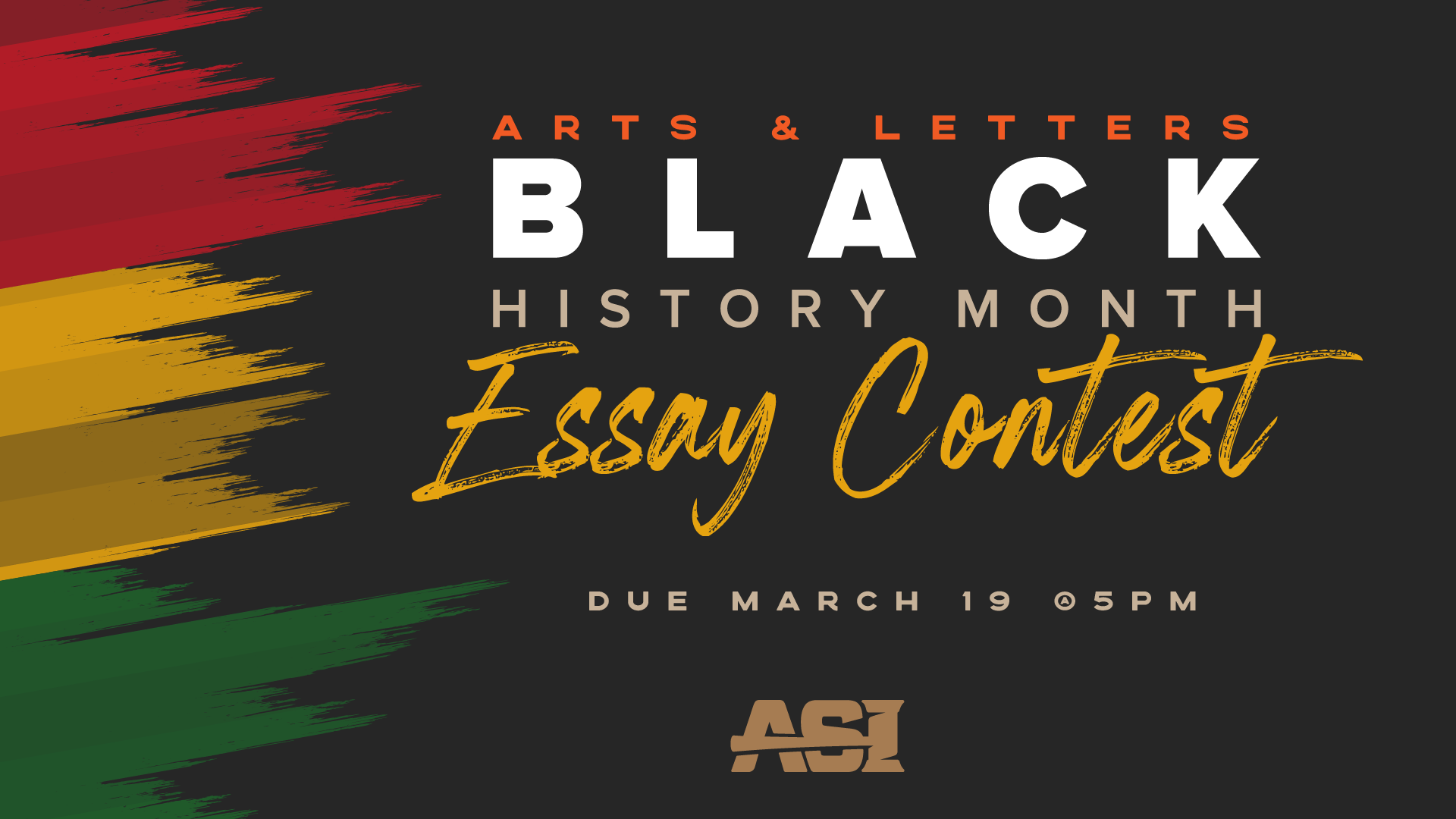 What does Black History Year mean to you?
Only Arts and Letters students are eligible to participate in this essay contest hosted by the ASI Arts and Letters Representatives, Brajohn Hicks and Lauren Diana.
In 300 words or less, please answer what Black History Year means to you in the context of Cal State LA or in American society. What would the world look like if everyone lived by this understanding? Why are you passionate about Black History Year? What changes could be made to better embody Black History Year?
The 5 selected individuals will win $100 each.
Last modified on February 19, 2021