Date / Time:
Friday, March 26, 2021 - 8:00am
to
Friday, April 30, 2021 - 11:00pm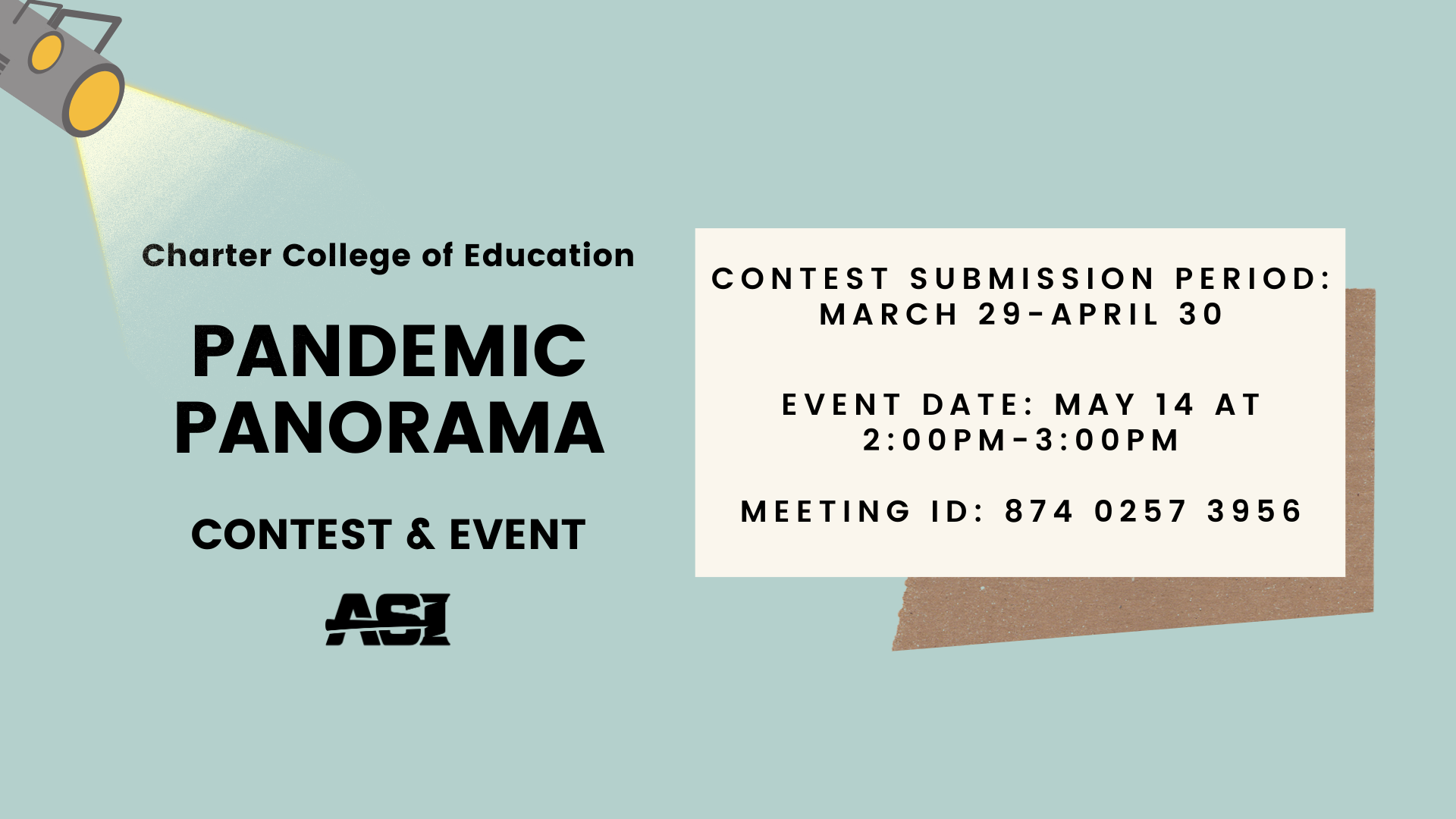 The CCOE Pandemic Panorama will start on March 29.
Students will be asked to create a piece that depicts how they have been dealing with the pandemic, their feelings about it, and so forth.
Acceptable submissions include: essays, videos, poems, drawings, paintings, and photographs (with descriptions). Students will have until April 30th at 11:59 PM to submit their work.
Last modified on March 30, 2021