Date / Time:
Monday, November 1, 2021 (All day)
Location:
ASI Instagram @asicalstatela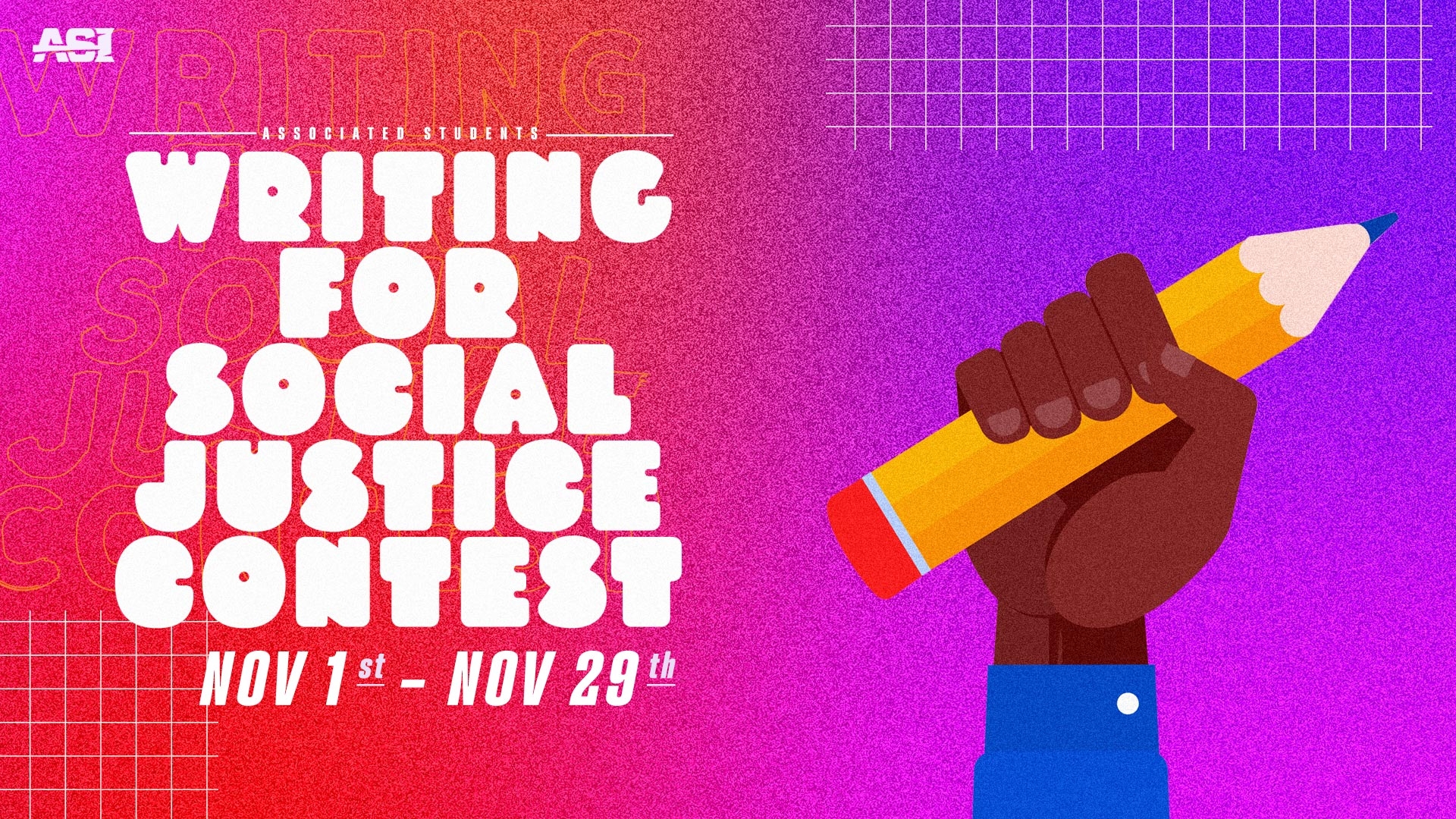 With the fight for social justice continuing, we would like to hear your thoughts. To participate, please write an essay about a social issue and your ideas on how to move towards justice. Five selected winners will each receive a $100 Amazon gift card.
Essay Competition begins on November 1st and ends on November 30th. Winners will be announce by email, for questions please contact your CCOE Representatives.
Last modified on November 22, 2021