Date / Time:
Thursday, September 30, 2021 - 8:00am
to
Wednesday, October 20, 2021 - 8:00am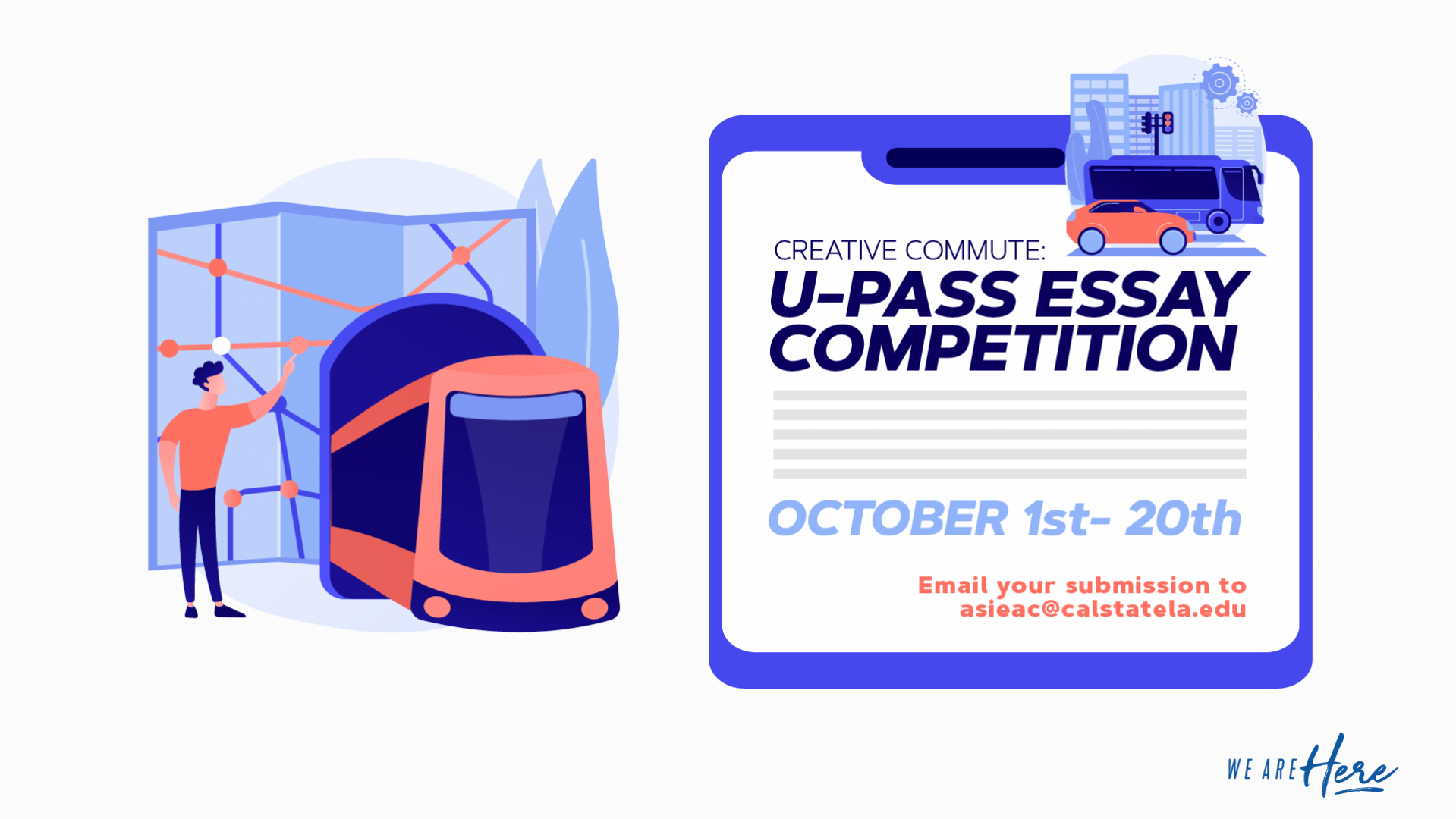 Want a less stressful commute to campus? The Environmental Policy Committee is here for you! Enter in our Creative Commute Essay Competition to win one of three U-Passes! Write about fun and out-of-this-world commutes to Cal State LA! Winners will be announced at our event on October 22, 2021!

Essay competition opens on October 1st and closes on October 20th.
Email your submission to
Last modified on October 22, 2021