Date / Time:
Wednesday, October 17, 2018 -

2:00pm

to

3:00pm
Location:
University-Student Union Theater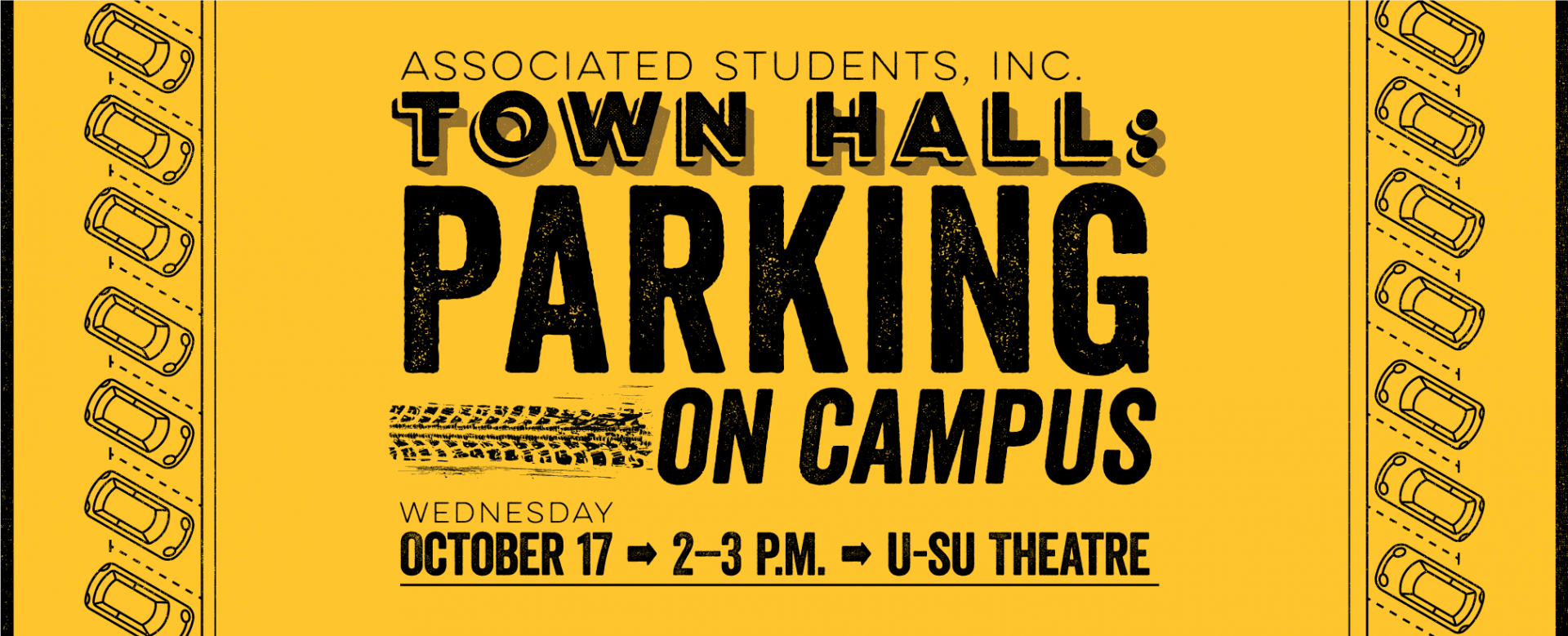 The following information has been provided by Parking & Transportation Services Director Carmen Gachupin. ASI appreciates the consistent updates and open lines of communication.
Parking Citations
Citation fines are determined by multiple factors. Parking & Transportation Services has to pay fees to the DMV, County Court, and to the citation processing company for every citation collected. Fine increases are often a result of an increase in these fees. Fine increases can also be enacted due to Permit Fee increases, generally in the Cal State system ("no valid permit" fines are 1/3 the cost of a semester permit). This is done to dissuade people from not buying a permit and choosing to risk a citation. Another factor is the Transportation Services budget. By California law, fines and forfeitures money (parking fines) must be used for alternative transportation programs such as U-Pass, carpool programs, shuttles, etc. Anticipating those costs, Parking & Transportation Services ensures that fines remain at a level capable of funding these programs.
Also taken into consideration are the fines of surrounding jurisdictions and fellow campuses to ensure that the University is not going beyond what people face in other locations. For example, similar citations in neighboring areas are: Los Angeles $68, Alhambra $58, CSU Dominguez Hills $54, and CSU Fullerton $80.
Parking Fee Increase
Parking & Transportation Services is self-supporting and receives revenue from parking fees paid by faculty, staff, students and visitors. An assessment concluded that there was a need to upgrade existing parking facilities and improve security features in the parking lots. Parking lot restoration and improved lighting were completed in 2016-2017, additional emergency phones and parking pay stations were added in 2017. Approval for the design and construction of a much needed parking structure was granted in fall 2017. The new structure will include security cameras, a car-counting system, EV charging stations and 2,200+ parking spaces.
In continued effort to manage increased costs for lot renovations, structure maintenance, security enhancements and construction of the new structure, it was determined that a parking permit increase of 10% annually from fall 2016 through fall 2021 would be essential. Any proposed rate increase beyond Fiscal Year 2021 will be based on Consumer Price Index.
Student Outreach
Parking & Transportation Services actively sends notifications to the student population on parking and transportation programs, fees, promotions, parking changes and alternative options. Notifications are sent by email, Facebook, Twitter, Instagram and Snapchat and posted at: www.calstatela.edu/parking
---
On Wednesday, October 17, ASI will be hosting a Parking Town Hall from 2 to 3 pm in the University-Student Union Theater. This Town Hall is designed to address student concerns regarding parking access and enforcement. Key administrators and support staff will provide information and answer questions from ASI moderators. In preparation, and on this page, ASI is posting parking updates, collecting feedback and asking students to submit their questions. Please click on the button below.
Last modified on January 20, 2022