Date / Time:
Tuesday, March 20, 2018 -

12:30pm

to

2:30pm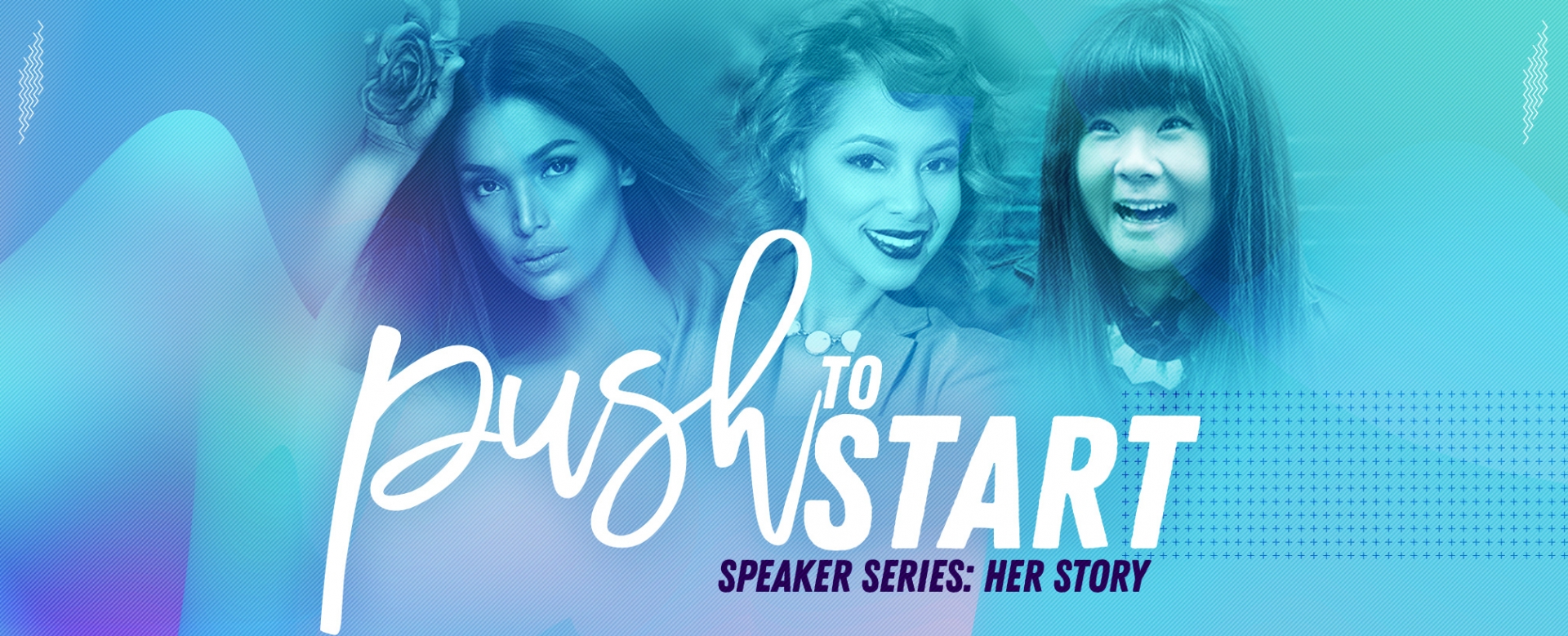 Join us as we welcome 3 dynamic women to our campus to inspire and enlighten our community during the first installment of the Push to Start Speaker Series. Leaders from various industries will share their stories of triumph, empowerment, and diligence during this Womens Heritage Month Panel.
Tuesday, March 20 • 12:30pm
U-SU Theatre
Geena Rocero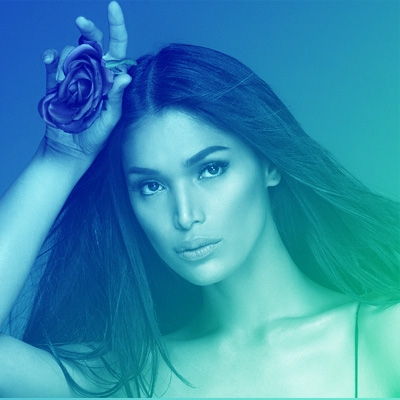 Geena Rocero, born and raised in Manila, Philippines, is a Model, Producer, Trans Rights Advocate and co-host of the 2017 Webby Awards honoree TV Show ASPIREist, broadcasted on HLN/CNN.
On March 31, 2014, in honor of International Transgender Day of Visibility, Rocero came out as transgender at the annual TED Conference, her viral talk has since been viewed more than 3 million times and translated in 32 languages. Geena is the founder of Gender Proud, an advocacy and media production company that tells stories to elevate justice and equality for the transgender community.
She, with Gender Proud Productions produced and presented "Beautiful As I Want to Be" on LogoTV highlighting trans youth, and received the 2016 GLAAD media Award. Gender Proud also produced "Willing and Able", a 2017 GLAAD Media nominated web series about transgender employment with Fusion TV and worked with Fusion/Univision to produce a TV documentary about transgender athletes, "No League of Their Own" and won 2017 Association of LGBTQ Journalists Best in Health and Fitness Coverage.
Most recently, she co-executive produced the 2018 GLAAD Media awards nominated "Made To Model" a documentary on 9 Pioneers and Emerging trans model in collaboration with LogoTV, MTV and VH1.
Geena has spoken at the White House, World Economic Forum, United Nations, and been featured on E's I am Cait, Magazine Cover of Candy Magazine, Vanity Fair: Trans America, Marriott's #LoveTravels Campaign and CoverGirl Cosmetics #GirlsCan Campaign. She was on the cover of Harper's Bazaar India.
She has been featured in media publications such as CNN, VOGUE, Al Jazeera America, MSNBC, Today Show, NHK World Channel, HuffPost Live, New York Magazine, Mashable, Glamour, Cosmopolitan, Vanity Fair, Elle, Entertainment Weekly, People, Variety, Take Part, The Advocate, MTV and others.
---
Tiana Sanchez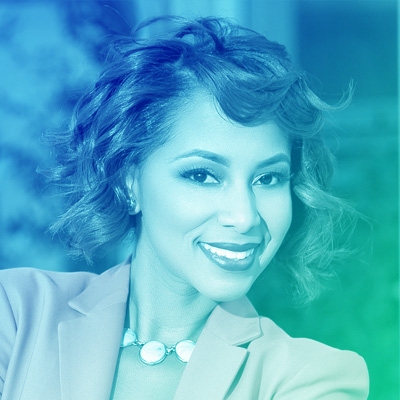 Tiana is a Best-Selling Author, Global Podcast Host, and Corporate Trainer who partners with innovative companies to foster a more confident and competent workforce in the new economy. For over 17 years she has been in the trenches serving as Corporate Trainer and Business Consultant to top leaders in the financial, utility, local and federal government, and non-profit industries across the U.S. Through award winning leadership programs, specialized keynote presentations, and training seminars, Tiana has served innovative enterprises such as So Cal Edison, County of San Bernardino, U.S. Government, Black Chamber of Commerce, International Association of Administrative Professionals (IAAP), and Professionals in Human Resources Association (PIHRA) to develop the people they lead so that they can add tremendous value to the people they serve. Tiana wholeheartedly believes, "that people, like wine, must be nurtured, cultivated and given time to mature to yield the very BEST."
---
Jenny Yang
Jenny Yang is a Los Angeles-based writer, actor and stand up comedian who produces the first-ever, mostly female, Asian American standup comedy tour, Disoriented Comedy, and The Comedy Comedy Festival: A Comedy Festival, a comedy festival showcasing the best in Asian American comedic talent. Jenny is also the creator of the viral Bad Appetite Magazine comedy videos that skewer food and "foodie" culture with a satirical edge (#HowToEatPBJ / #FoodToWork).
In 2016, Jenny was honored as a White House Champion of Change for her leadership in Asian American and Pacific Islander Art and Storytelling. In 2015, she was dubbed one of Los Angeles' "most fascinating people" in LA Weekly's annual "People" issue. Jenny is a Creative Change fellow with The Opportunity Agenda and a Google Next Generation Leader.
Taiwan-born and Southern California-raised, Jenny is a frequent collaborator on viral videos with Buzzfeed and Fusion that have amassed over 35 million combined views, and actor in digital projects from Comedy Central, Funny or Die, MTV, Sourcefed/Nuclear Family, and Cracked.com.
Drawing from her former career in politics, Jenny is a regular commentator on politics and pop culture with contributions featured in National Public Radio, MSNBC, The Guardian, NBC News, BBC News, Al Jazeera America, Complex Magazine, Southern California Public Radio, South by Southwest, BlogHer, and numerous college and industry panels. (jennyyang.tv@jennyyangtv)
Last modified on March 14, 2018