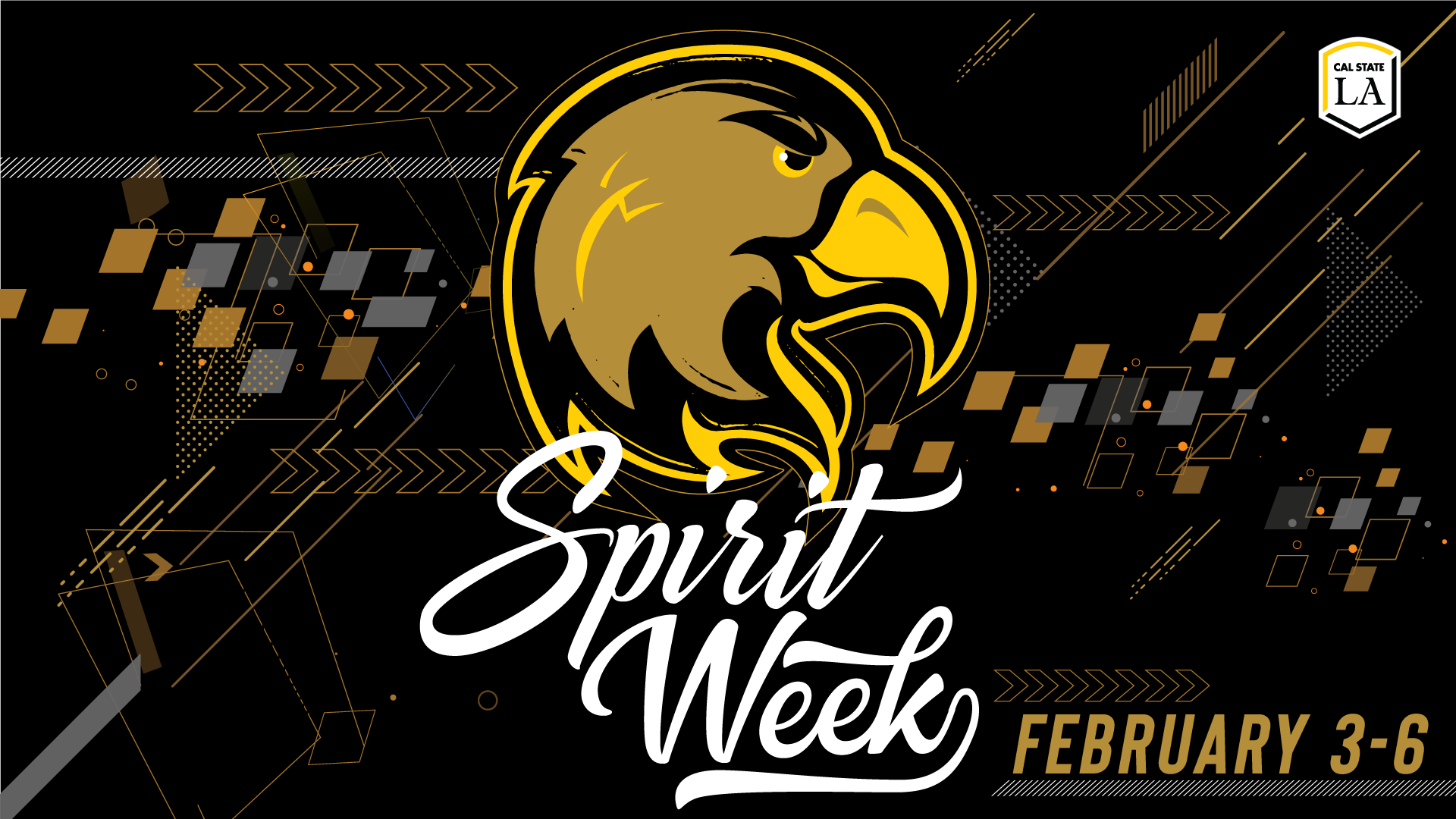 Due Date: January 30th, 2020 by 5:00pm
Raul Henderson Spirit Scholarship Applications Available Now
This distinguished scholarship was created to commemorate the many years Mr. Raul Henderson devoted to the Cal State LA community. Four $500 awards will be given to one graduate and three undergraduate students that best exemplify Henderson's vision, spirit and devotion to educationally meaningful activities. The applicants will be judged on scholastic achievement, campus contributions, community involvement/philanthropy and a written essay.
February 3rd - Thursday, February 6th
Office Decorating Contest
Campus Wide
This is a chance for University staff to display their Golden Eagle pride! The office with the most spirit wins a free lunch. We want to see your decorations up all week. Judging will take place on Thursday, February 6 — add a touch of Hollywood by dressing as your favorite movie star! Register by January 31. Information is available on the Spirit Week website, link below.
February 3rd
8th Annual "Bleed Gold" Dodgeball Tournament
9pm @ University Gym
It's Disney Day at Cal State LA! Wear your favorite Disney outfit to campus and join us at our annual "Bleed Gold" dodgeball tournament! The top three winners will get cash prizes! Register your team of 6-10 players, by visiting the link below.
February 4th
Golden Eagle Parade
12pm - 2pm @ Main Campus Walkway
ASI is bringing back the Golden Eagle Parade! Showcase your club or organization on the Main Walkway! We will provide golf carts on a first come, first served basis to decorate for the parade! ASI will decide who best represents Cal State LA. Secure your spot and register at the link below.
February 5th
20th Annual Cal State LA Bowl Out!
9pm @ Golden Mile Bowling 1400 E Valley Blvd, Alhambra, CA 91801
What does LA mean to you? Beverly Hills, Downey, Downtown LA, East LA, Santa Monica? Come to campus dressed in your best LA representation! Bring your Cal State LA student ID for admission. Pizza & music will be provided.
February 6th
Homecoming Day
Pre-Game Celebration
4:30pm @ Main Campus Walkway
Homecoming Game: Cal State LA vs. Monterey Bay
Woman 5:30pm | Men 7:00pm @ University Gym
Calling all Golden Eagles! Come to campus in your best black and gold outfit! Enjoy free activities leading up to the games and cheer on the Golden Eagles basketball teams as they play Monterey Bay! The women's team plays at 5:30 p.m., followed by the men's team at 7:30 p.m. Special performances and contests will take place at halftime. We are LA!
February 6th
Homecoming: Black & Gold Dance
9pm @ Golden Eagle Ballroom
It's Homecoming and the party isn't over until Golden Eagles say it's over! After the game, join for the return of the Black & Gold Dance with music by Power 106! Cal State LA student ID must be presented upon entrance.