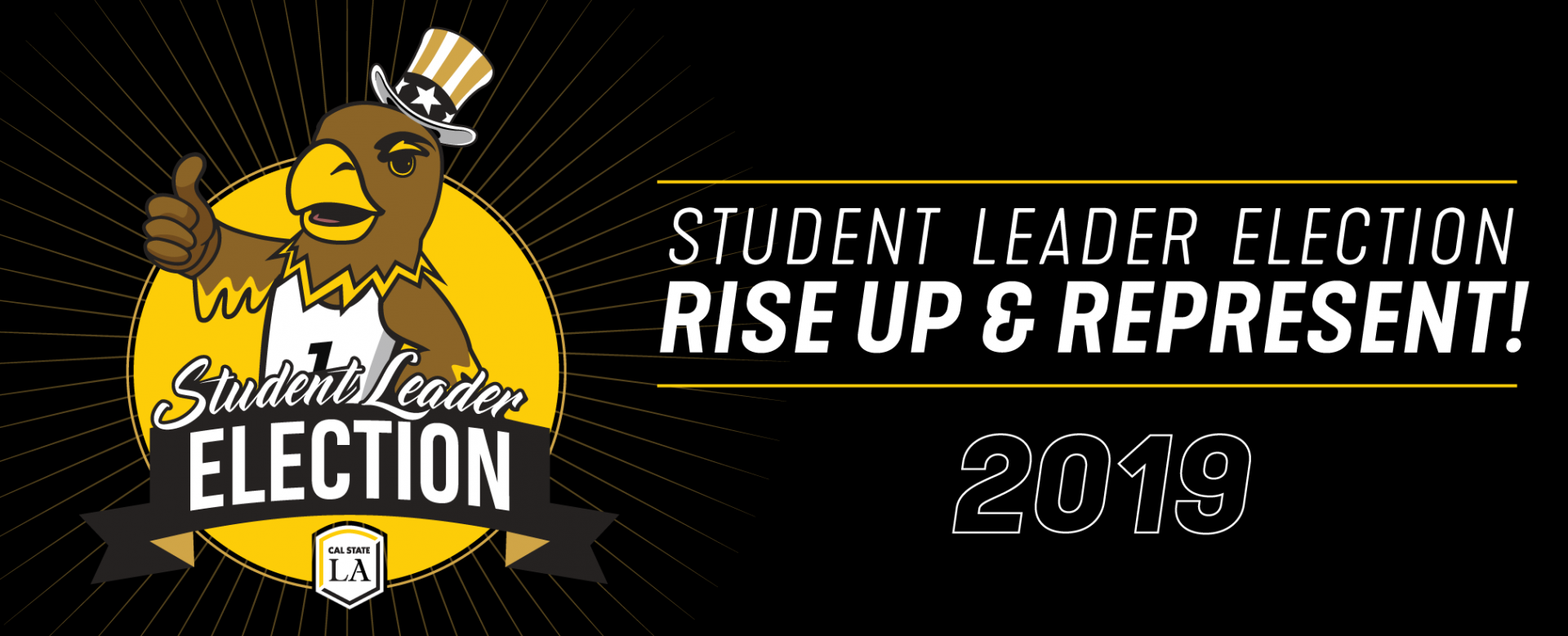 Interested in being more involved on campus? Looking to make a difference? Running for office might be the perfect opportunity. As a part of student government, you'll have the opportunity to network, gain leadership experience, and be the voice for students campus-wide. Attend one of these informational workshops to find out what it means to advocate for students and be a part of change on campus.
RISE UP AND REPRESENT: ASI GENERAL ELECTION WORKSHOPS​
TUESDAY, January 29 • 1pm • San Gabriel Room, U-SU
FRIDAY, FEBRUARY 1 • 1pm • San Gabriel Room, U-SU
MONDAY, FEBRUARY 5 • 1pm • San Gabriel Room, U-SU
We encourage any interested student to pursue candidacy for an elected student position on the ASI Board of Directors and in the Cal State LA Academic Senate by filing the Candidate Election Application by the required deadline.
LETTER OF INTENT TO RUN:
---
WE ARE NOW ACCEPTING APPLICATIONS! CLICK HERE TO APPLY.
---
ASI assists in the protection of the rights and interests of individual students and provides the means for effective avenues of student input into the governance of the campus. In turn, we are the official voice through which student opinion may be expressed and offer an opportunity for students to gain experience in responsible political participation and community leadership.
---
Associated Students, Inc. (ASI) is governed by the ASI Board of Directors. The ASI Board of Directors and professional staff manage the day-to-day operations of the corporation providing Cal State LA students, faculty, and staff dynamic programs and services. The General Election is a formal process to elect the following academic year Board of Directors, Senators, and Representatives-at-Large.