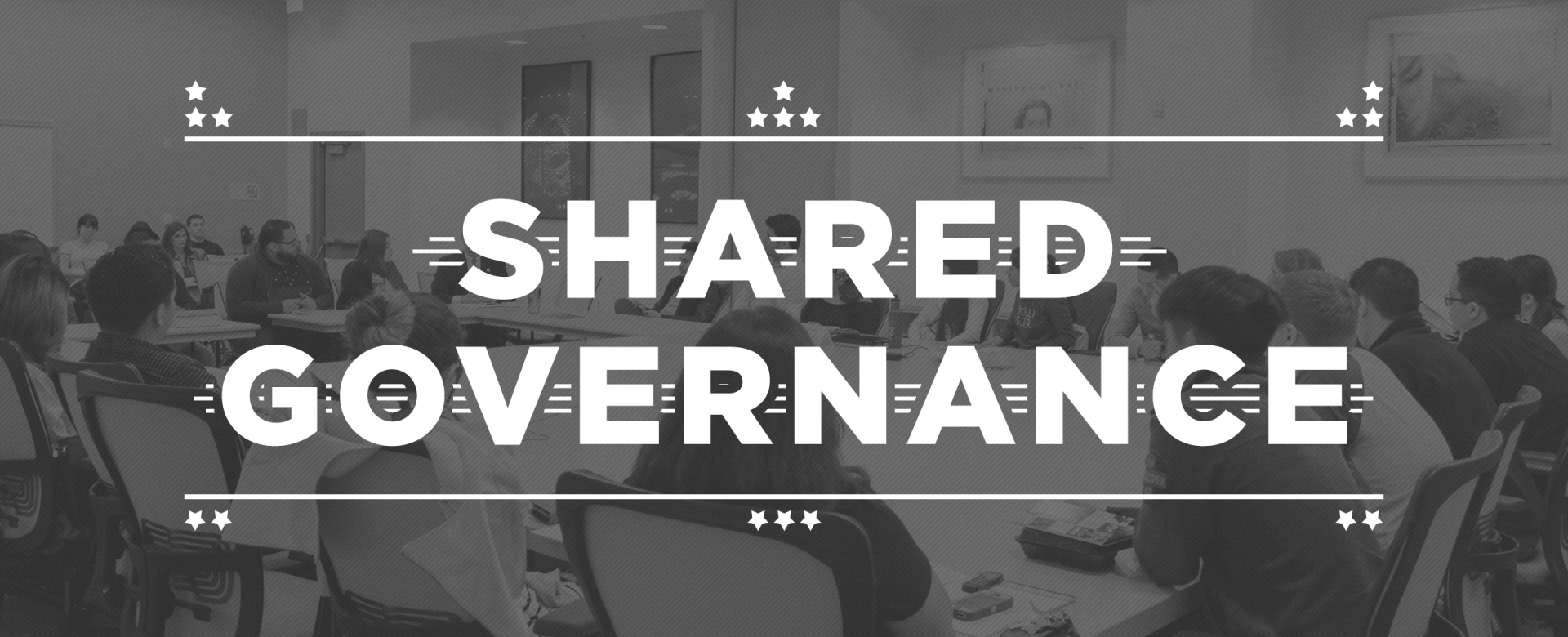 The purpose of Associated Students, Inc. is to ensure student input into the governance of the campus by providing an official voice through which student opinion may be expressed. Through the collective involvement of student government, the administration, and faculty, authentic shared governance can be realized.
Shared Governance Council Meetings
---
Faculty & Staff
Student voices are an important part of Shared Governance and a key element of an empowering framework that attempts to balance maximum participation in decision making with clear accountability. Join ASI in recruiting Student Representatives for the Cal State LA Academic Senate and campus-wide University Committees. Through the collective involvement of students, the administration, and faculty, authentic shared governance can be realized. With your continued support and partnership, student voices are amplified.
Community Advocacy and Personal Growth
Become a Student Representative and serve in ASI, the Academic Senate, or in Campus-wide University Committees to gain in-depth knowledge about academic, administrative, and campus policy at Cal State LA. Work side-by-side with facultya nd administrators, tackle specific issues and take part in creating solutions.
Take Your Seat at the Table!
Through Associated Students, Inc. (ASI) emerging and seasoned student leaders are encoraged to take their seat at the table providing an opportunity, to influcence important decission being made on campus. Having a true and measurable impact, students serving in committees or ASI Student Government positions are empowered to present the student perspective while participating in the Shared Governenace of Cal State LA.
WHAT NEXT?
WHAT IS THE TIME COMMITMENT?
The time commitment will vary between each committee. Based on your availability the meetings can range from one (1) hour meetings per semester to several hours a week. See the meeting frequency under each committee.
HOW TO APPLY?
Find a committee you are interested by clicking here or the "Open Positions" button below.
Verify the application deadlines:
To be considered for a position you must apply by the Friday before a Board of Directors meeting. You can view the application deadlines via this link: Application Deadlines
submit your application online.
Note: A copy will be emailed to you.
Once you apply you will be contacted for an interview with the Vice President for Academic Governance (VPAG) or the appropriate interviewing officer within five (5) business days from submission. They will explain the expectations and requirements. If this does not happen please contact the ASI Secretary Treasurer in the Administrative Office at 323-343-4778.
Upon appointment by the ASI Board of Directors you will need to attend a Committee Member Orientation.
BENEFITS OF JOINING A COMMITTEE:
Professional Networking Opportunities
Resume & Portfolio Building
Leadership Development
Positively Impact and Influence the future of Cal State LA
Policy Writing & Analysis Experience
$25 Incentive per Committee Meeting
---
For more information and information on how to apply click the button below.
If you have any questions regarding the above please contact the ASI Administrative Office 323-343-4778.